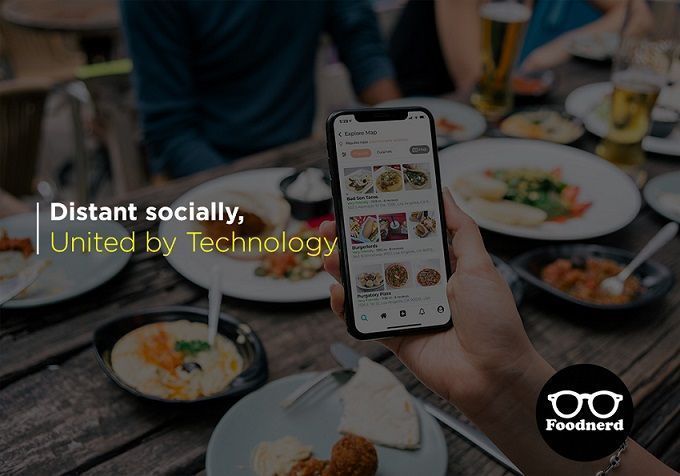 Nubaira Ahmer khan"

2021/09/03

0 Comments

0 Likes
Have you ever thought that you just wave and your transaction will be processed? Well, no, obviously, if we think about it, how could we get an effortless way to process our payments without even interacting with a cashier. But there is exciting news for you that new trending ways have emerged that transition our daily lives and provide us easy and exciting ways to do everything, such as
online shopping
,
which you can easily do anywhere and anytime just by sitting on your couch.  Now you don't have to keep the cash with you, nor you have to interact in person with anyone in order to buy or purchase anything because a new magical way has emerged that provides you an opportunity just to tap and go.
What Is Contactless Or Socially Distance Payment?
The word contactless or socially distant means no direct interaction with other people. Therefore, contactless payment or socially distance payment is the technology that allows a person to do transactions via a chip embedded in payment cards, payment-enabled devices, QR codes, or mobile phones. The contact-less technology will enable consumers to safely checkout on their own devices from a safe distance without even touching the touch screen terminals or handing over the credit cards. Similarly, these contactless payment solutions can be easily integrated with any mobile device or Point of Sale Software. If you avoid contact with card readers or don't owe much cash, the social distancing contactless payment will be the perfect solution for you. 
The social distance payment can be carried out with the help of transaction cards that are embedded with a microchip technology that holds the card holder's credentials and performs cryptographic computation to protect its communication with the Point of Sale terminal or software.
Importance Of Contactless Payments  
The onset of the global pandemic COVID-19 has affected every aspect of our lives. From food, education, social interaction, shopping, every single thing has been badly affected. This situation encourages us to have a solution that provides alternative ways to carry on the activities of our daily lives. Therefore the latest technologies that enable limited in-person interaction are proved to be very effective for people. These technologies not only save time but also ensure social distancing. Hence through contactless means, a person can process payments and delivery. For instance, many food delivery applications provide users with contactless food delivery that allows customers to deliver their food. The payment method in the time of social distancing has minimized the spread of disease for the buyer and sellers, and this is a highly appreciated and most preferred payment method. 
Is Contactless Payment Secure? 
Contactless payment is a very secure way of payment. It has been proved that it is the most secure payment method compared to traditional payment as the card or phone sends the encrypted payment information to the terminal. Hence, it covers up your actual credit card number. Thus if the information were intercepted, it would be useless to a thief. Similarly, it is impossible to collect data from the card to complete an online purchase. Only genuine
point of sale software
retains the capability to communicate with the card. Moreover, there is a specific limit that has been set regarding the transaction in contactless payment; if your card has been stolen, the thief won't be able to extract much amount because the cards for contactless payments have certain limitations. A card will automatically stop functioning in contactless mode. 
Write a Comment
0 Comments