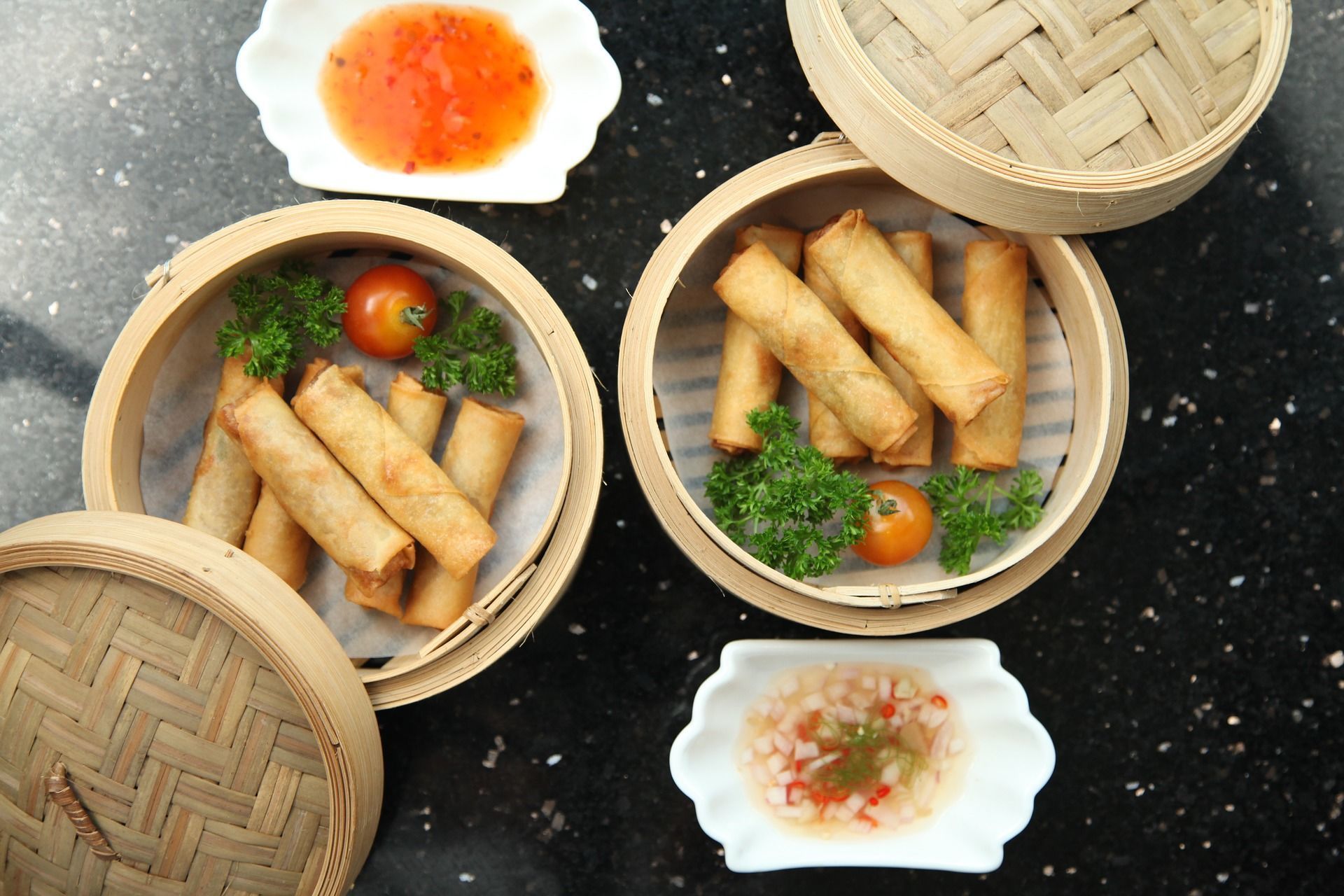 Salman Ahmed"

2017/08/24

-1 Comments

1 Likes
The ascending interest for chinese food in Pakistan isn't surprising but justified. As Pakistan and China are extending and deepening their relationships through CPEC, the amazing chinese dishes and flavours are now becoming a part of Islamabad's food culture. 
Chinese cuisines has been profoundly popular among the urban population. The sting of vinegar and the tastes of chicken manchurian have seduced our taste buds for years.
To ease your cravings from the hunger pangs for the chinese cuisine, we sorted a list of places you can order best chinese food in Islamabad. 
So before you decide which place to choose, have a look down for best chinese eateries in the capital city.
China Town 
Clearly, famous among the isloo-ites, Chinatown name came up the most often as one of the famed chinese places. The restaurant is known for it's generous variety of chinese cuisines hence justifying the name Chinatown.
The restaurant has a lot to offer, but their special hot & sour soup and Kung pao Chicken is enough to make you their loyal customer.  
Location: F8/4, Islamabad
Golden Dragon
The uniqueness of Golden Dragon isn't just its food but the panoramic view of Margalla hills. If you are seeking to enjoy the dinner away from the madding crowd, the restaurant provides a perfect excuse. 
The ambience can feel a bit off time but their outdoor gathering in the restaurant often allows couples to relish some private time and friends to catch up their gossips. 
The place offer excellent balance of flavors and seasonings.The exciting part of Golden Dragon cuisine is their traditional chinese dumplings Jiaozi and their signature handmade noodles Chinese-Chop Suey. 
Location: F7/3 Islamabad
Ha Pi Chinese Restaurant
Within few years, a relatively new restaurant has made a name for itself due to its variety and matchless value for money. That's where Ha Pi restaurant stands out in comparison with other specialist Chinese restaurants in the city. 
The restaurant may not have the warmth and extravagant ambience but nonetheless, it offers addictive dishes such as Ha Pi Special Chow Mein and Chicken Manchurian which will make one return again and again. 
Location: F11, Islamabad
Also Read: 10 Best Fast Food Restaurants To Try in Islamabad
Wang Fu 
Nestled in the commercial area of Islamabad, Wang Fu offers authentic chinese cuisine blended and tossed with right proportion of veggies and herbs that makes it worthy place to visit. The loyal Chinese food bugs and regular customers term Wang Fu cuisines as 'too good to resist'
Apart from traditional dishes, Wang Fu food presentation will definitely tantalize you. The restaurant serves plenty of chinese dishes but their Wang Fu special soup and Beef with green chilli dry quite popular among foodies. 
Location: Blue Area, Islamabad
Kim Mun  
This particular restaurant is located in multiple prime areas of Islamabad and its most striking feature is its customer service and of course chinese food. The quality of food is outstanding and the food tastes very evoking and something you will remember for long period. 
There are numerous options to choose from and the food is cooked to perfection. 'The best of the best' is easily their chicken chow mein and beef foo Yung. Kim Mun is a wonderful option for anyone who is looking to have perfect chinese meal in Islamabad.
Location: F7 Islamabad
Have any restaurant to add on the list?  Share it in the comment below.
Tempted to try some Chinese food? Order here
Write a Comment
1 Comments
Rabia Khan
almost 5 years ago
Very informative blog for foodies.