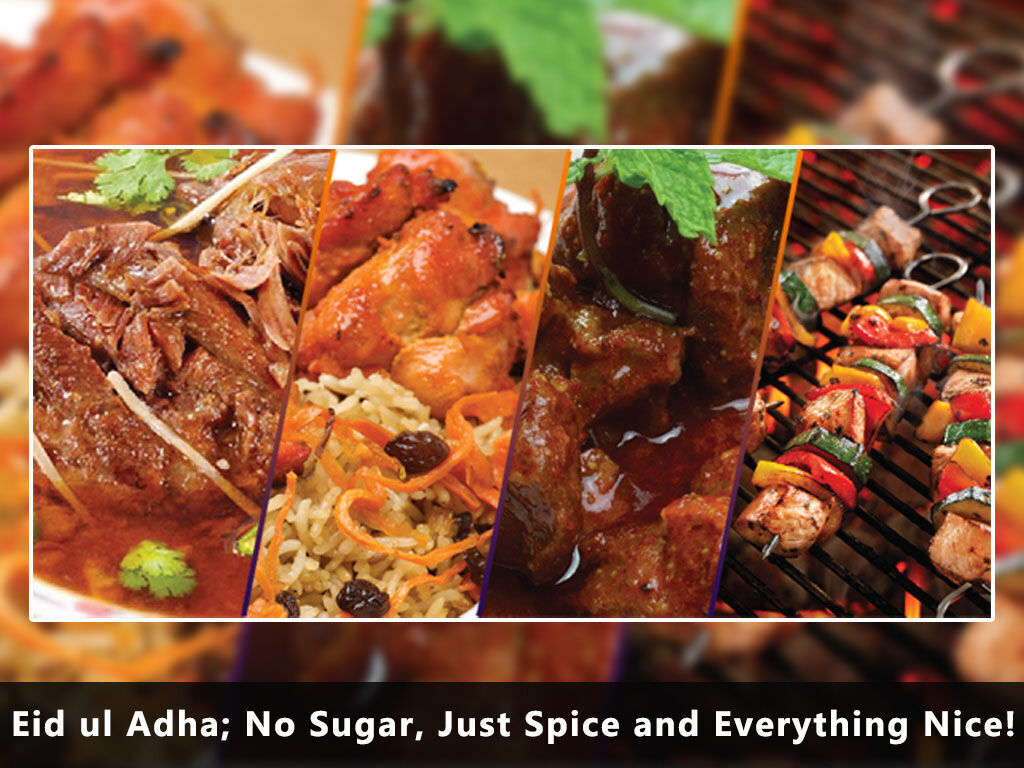 Arsala Khalid

2020/07/29

1 Comments

0 Likes
Eid ul Adha is all about food. It marks the beginning of the bbq season and mutton dishes. The sacrifice might make your eyes water but the delicious food cooked as a result will make your mouth water! This year Eid ul Adha is on 1st August, so you still have time to decide your menu for Eid! In Pakistan, Eid is celebrated with full zeal and enthusiasm which basically means a tonne of food!

This Eid is known as the 'salty' or 'spicy' Eid because dishes made on this Eid are related to meat and are thus, salty and spicy. Nothing says spicy like our desi cuisine so this name seems especially appropriate! Online food delivery in Lahore, Islamabad and other main cities, on this day, is the only way to get food from a restaurant, if you feel like it because all the main restaurants are shut down on Eid. Home-chefs are your only hope if you want ready-made food!
Here are a few must-have dishes enjoyed in Pakistan on this Eid:
Kaleji:
In many households, Kaleji serves as the brunch on Eid day 1. It's the first thing cooked right after qurbani. It's served with hot naan or bread buns. The reason it's cooked first is that it takes the least amount of time to cook. The liver meat has a lot of nutritional values so make sure to make a scrumptious Kaleji masala dish this Eid!
Beef Grail:
One of the simplest dishes to make is the beef grail. The fact that it tastes heavenly is the cherry on top. Only a few spices are mixed in meat for its preparation. This dish originates from Bihar, India but is loved across the entire subcontinent. It can be made using mutton or beef, though, beef is more common.
Korma:
Mutton Korma is a must-have on Eid. It's made up of aromatic masalas and meat cooked till all the flavour comes out in the gravy. Rosewater and saffron are added to further enhance the taste and aroma. Many people like to make beef korma too but it takes longer than mutton. Regardless of your choice of meat, you should have sheermal or Bakar Khani to enjoy the taste of korma to the fullest.
Biryani:
Of course, Biryani is on the list! There's always an ongoing debate about whether this dish emerged from India or Pakistan. Regardless of its origin, this dish is cooked in nearly every household on Eid. It's not specific to Eid Day 1 like Kaleji so you can have it on any of the three days. It's made by combining rice and meat and the recipe seems simple but getting the right taste is difficult. This is the reason so few Biryani places are renowned for their taste. It's advisable to pair up biryani with another meaty dish that has gravy so you can have an explosion of the best flavours in your mouth!
Barbeque:
Barbeques are a hit on Eid. Almost every family has a BBQ get together where stories are exchanged, pictures are taken and delicious meat is enjoyed. To make sure your Seekh Kabab, or Tikka or whatever dish you are making is perfect, you need to make sure that the meat is well marinated. The second part is grilling; you need to be vigilant while grilling so the meat isn't overcooked or undercooked. The last part is simple- Eat and Enjoy!
Write a Comment
1 Comments
Gulzar Ali Gulzar Ali
1 month ago
Very Good, Thumbs Up for Sharing information about Most Popular Pakistani Food Dish. I am found of Cooking of Pakistani Food Recipes especially Traditional Foods. Receintly I have also read about <a href="https://urdunama.org/pakistani-famous-foods/">Famous Pakistani Foods</a> recipes on another site but I think your information are also considerable with those recipes to cooks better food items. Thank you for sharing a five star food recipes post.
Subscribe to our Newsletter
To receive latest updates and news enter your email address below.