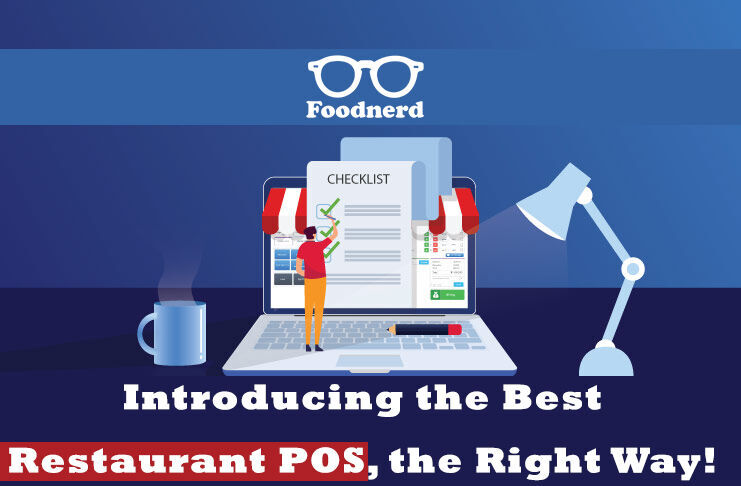 Arsala Khalid

2020/08/05

0 Comments

0 Likes
Technology can enhance our business operations but choosing the right technology is a challenge. In the case of restaurants, choosing the right restaurant POS software is a critical issue. As this piece of technology is essential for handling your orders, inventory, maintaining a customer database and much more, it's only right to do thorough research before you purchase a digital solution.

The first thing you need to do is to identify your business's goals. Then you need to jot down the 'must-have' features for the POS you want to integrate with your business. Next, come up with the budget you can spend on this technology and shortlist the ones you can purchase. It's best to buy technology that is specific to your niche. For example, retail POS software isn't going to work well for a restaurant and vice versa.
You'll want to invest in a technology that not only helps you in completing tasks accurately but also helps you in improving your customer experience. It's imperative for the POS system you buy to have a mobile app as well as web. Foodnerd POS is a popular restaurant POS choice in Pakistan. If you are looking for a POS in this region to empower your restaurant, then this is the perfect one! Here are the fantastic features of foodnerd that make it stand out:
Order Management:
Restaurants can no longer provide dine-in facilities, thanks to COVID-19. So, restaurants have to rely on takeaway and delivery service only. Foodnerd POS can control all your online, takeaway and delivery orders from one place. It is a software that assists you every step of the way and helps you in managing all your orders with just a few clicks.
Inventory Management:
Restaurants have a minimal profit margin and thus, it is imperative that they keep a close eye on their inventory. Foodnerd POS allows you to conduct you to manage your inventory to the ingredients level. You can know which recipes from your menu you can make, and which ingredients you are out of stock and require to replenish in real-time. This feature saves a lot of restaurants time and money.
Back Office Integration:
Your back-office needs to be streamlined with your front desk; otherwise, your restaurant can't function. The foodnerd POS integrates with your kitchen smoothly. For one order, multiple receipts can be created meaning you can have one receipt sent to the kitchen where the staff can update the order to 'in-progress; and set the time for it. Your chefs, servers and customers will be happy!
Menu Management:
If you don't make changes to your menus often, you are missing out on a lot of business opportunities. It's advisable to make changes to your menu seasonally. Foodnerd POS lets you easily update your menu, according to your needs. Next to the dish name, you can place the most attractive photo of the dish that would encourage the customer to order it. You can create subsections on the menu too, to help your customers find what they are looking for and boost your sales!
24/7 Support:
There's no point in purchasing a system whose provider isn't willing to help you out when you discover some error or are unable to use a feature of the software. Foodnerd's support team is ready to help its POS users when they require it. The company takes responsibility for its software and does everything in its power to guide the users.
Mobile POS:
In today's world, we have mobile apps for every system. Why should POS be any different? Foodnerd POS has both iOS and Android apps so you can manage your business from where you want, without relying on any bulky equipment or location. So, start using foodnerd POS right now!
Write a Comment
0 Comments
Subscribe to our Newsletter
To receive latest updates and news enter your email address below.