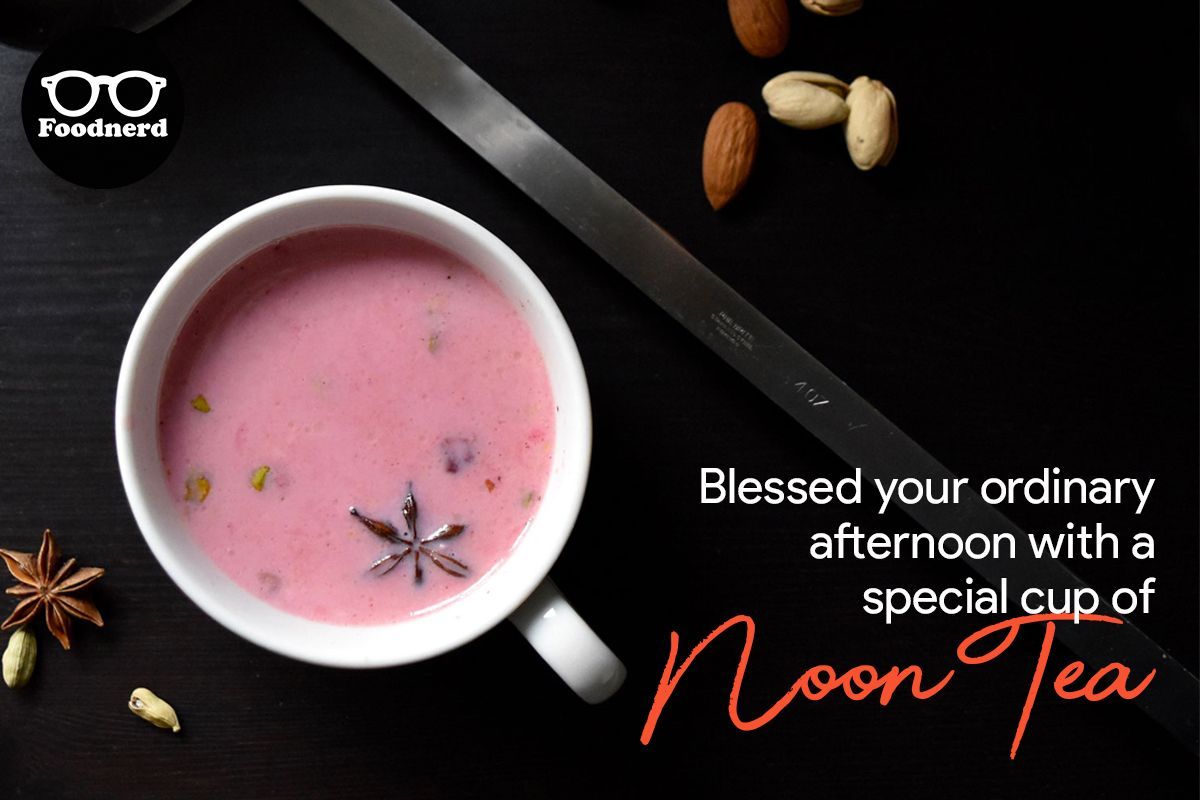 Nubaira Ahmer khan"

2022/01/17

0 Comments

0 Likes
Many things are ubiquitous in winters and give us happiness to enjoy winters. The same is the Kashmiri tea, also known as pink tea or gulabi chase, the best present in winter that keeps us warm, cozy, fresh, and happy. The luxurious and elite winter drink people consume on special occasions makes their gathering more memorable. No doubt Kashmiri tea is the most favorite beverage in winter, and everyone loves to sink in its aromatic taste, especially in the evening. 
The Origin Of Kashmiri Tea 
Kashmiri tea originated in Kashmir, and the tea leaves of Kashmiri tea are exclusively found in Kashmir and its surrounding areas. Tea was trendy in the sub-continent region and during the colonization period, the tea was prevalent among Britishers with English tea. The Kashmiri natives developed their tea version from the tea leaves available in their region. From there, the concept of Kashmiri tea, widely known as 'Gulabi Chae,' originated.
Kashmir tea leaves and Kashmiri tea are more expensive than other types of tea. Moreover, it takes hours of attention and a very different trick to create the mesmerizing taste of Kashmiri tea and gain the dedicated pink color because Kashmiri tea is not a regular cup of tea that can be easily created by anyone. 
Read 
Introduction To Pakistani Cuisine
What Does Kashmiri Tea Taste Like?
People who have never experienced drinking Kashmiri tea always wonder what Kashmiri tea tastes like. Well, the Kashmiri tea is highly delicious and aromatic in its taste. It is thick and creamy with beautiful, attractive, and soft pink color. The best thing about Kashmiri Chae is its sweet scent because of the unusual ingredients, including cinnamon, cardamom, cloves, star anise, fennels, and many additional items. Similarly, the Kashmiri tea is served with the garnishing of dry fruits that makes it more healthy and nutritious. 
Is Kashmiri Tea Healthy?
Many of us who love to consume tea, especially pink tea, often think about whether Kashmiri tea is healthy. Well if you are thinking about the health benefits of Kashmiri tea and the question  'is Kashmiri tea good for your health?' keep on roaming in your head then relax because Kashmiri tea is healthy it is made up of all the significant ingredients that retain vital benefits for the proper functioning of our body. 
The consumption of pink tea strengthens immunity and keeps disease away. It is usually drunk in cold weather, and it provides smoothness to calm the cold. Similarly, one of the most hidden benefits of pink tea is that it strengthens the bones and helps you maintain your weight to an ideal level. At the same time, it lowers the risk of cardiovascular disease and makes the digestion system even better. 
Read 
How Many Calories Does Kashmiri Tea Have?
If you are a fitness freak and at the same time you are a lover of Kashmiri tea and couldn't resist consuming it then don't worry just relax. Take a deep breath and sip hot pink tea without any tension because as far as you are concerned with the calories in Kashmiri tea it is good news for you that the pink tea is a lower calorie drink that hardly contains 12g carbs, 35mg calories, 9g fat, and 9g protein and if you add sugar in it it will contain additional 115 calories so this is it. These are the total calories Kashmiri tea has. So keep in mind all the ratios of calories pink tea possesses and highlight these calories in front of those who are ever gonna ask you if you have any idea how many calories does a pink tea has. 
Related articles 
Soft & Chewy Granola Bars; New Trend, New Addiction
Write a Comment
0 Comments