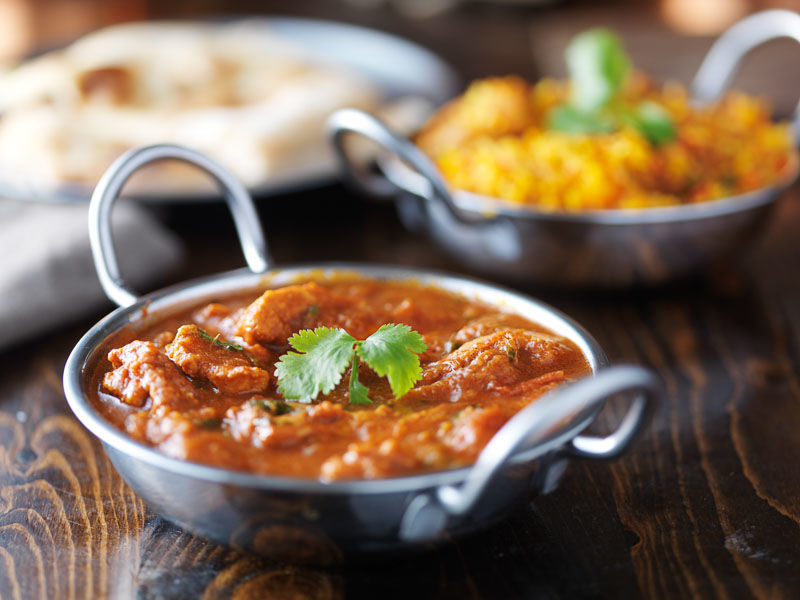 Muhammad Faizan

2017/10/27

0 Comments

1 Likes
With an unmistakable chill in the air and days are getting shorter, there couldn't be a better time to snuggle up and enjoy a warming bowl of curry at home.
The regional creamy curries are harmoniously combined into something uniquely tasteful. From mouth-watering Punjabi curries to spicy karahi, every province cuisine seems to be presented at finest in Islamabad.These delicious cuisines are borrowed generously from all parts of Pakistan evolving Afghan and Indian cooking style.
For all the foodies craving for some curry, Foodnerd has created a list of the most popular curries available in Islamabad. So if you don't fancy one already, then you will after reading this!
Hyderabadi Chicken
Needless to say, the Hyderabadi cuisine is known for its rich flavors and spicy dishes. Tandoori restaurant in F10 and G8 offers the best Hyderabadi chicken in Islamabad.
The moment the dish is served, you will fall in love with the aroma of blends and spices. The chicken is cooked with the flavors of mint leaves, ghee, fresh yogurt, and spices. Their chicken creamy handi and mutton qeema is also a hot favorite among the foodies.
Try these curries for yourself and you will be ordering it online quite often.
Nawabi Mutton Karahi
Although KHIVA's menu has abundant diverse local and Indian cuisines but their nawabi mutton karahi holds foodies spellbound.
The distinctive flavor comes from tomato gravy, green chilies, and desi ghee tarka. The tomato based is guaranteed to make your taste buds tingle, the feeling the curries lover enjoys the most.
Also, try their makhani gosht karahi and Lahori murgh karahi, you will find nothing short in these delicacies.
If you're tempted to try now, order here
Punjabi Palak Paneer
One of the reasons why curry lovers flock to Daawat restaurant in Centaurus is because of their palak paneer. The tender spinach and mustard greens with curd cheese make a beautifully flavored saag dish.
If you're a chicken lover, their chicken Patiala curry with their freshly made naans will surely make you their loyal customer.
To order the best of these cuisines, follow this link
Achari Handi
Without comparison, achari handi from Desi Bites in F11 is the best in town. The dish is exquisitely made as all the flavors blend beautifully with the right amount of spices and tanginess. The curry is served with options of roghni and plain naan.
Besides chicken achari handi, they serve really good mutton dhaba and special desi murgh.
Ranked one of the popular curries on foodnerd, you can try it yourself from Desi Bites
Mutton Karahi
The nation's love for mutton karahi is unmatched. The dish from Al Hajj Bundoo have deliciously fiery curry tomato sauce, served with yogurt to tame tingling taste buds.
What makes Al Haaj Bundoo mutton karahi different is that it is cooked from fresh meat and balanced spice, finished with the right amount of chilies.
So if you are really looking for a restaurant to kick off your love for karahi Al Haaj Bundoo is one to try.
Did we miss any of your favorite curries in Islamabad? Let us know in the comment box.
Write a Comment
0 Comments