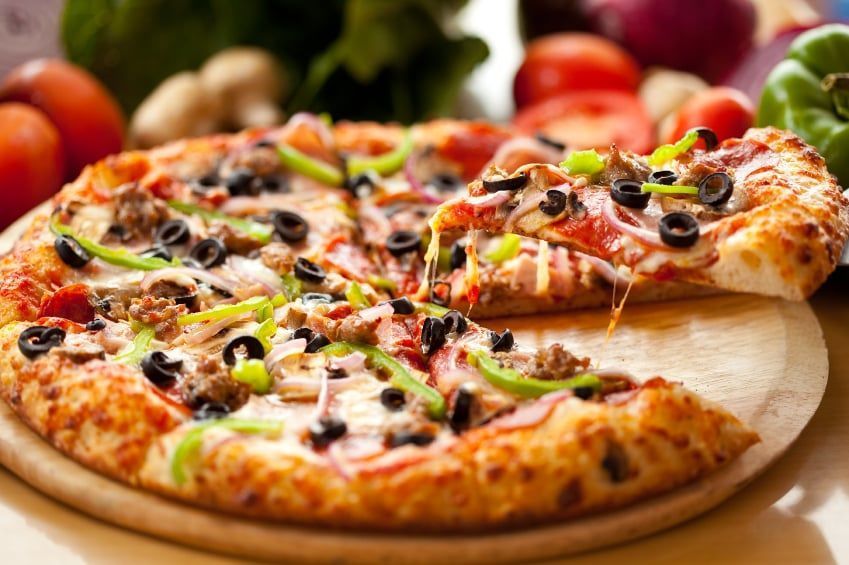 Muhammad Faizan

2017/09/26

1 Comments

1 Likes
Have you ever tasted a pizza straight from the heaven? Because a good pizza can brighten up your mood anytime anywhere. Certainly, a pizza can make or break your day. So if you're celebrating a birthday party, not feeling like entering a kitchen or just craving for scrumptious pizza, you have come to a right place to know it all.
Take a look our list of best pizza places you should definitely not miss out in Islamabad for authentic pizza experience.
New Yorker's Pizza
This remains one of the most popular pizza outlet in the capital city. As it does justice with its name and quality of pizza. Located in various parts of Islamabad and Rawalpindi, the joint is worth to try its pizza. Bustling with energy and pizza lovers, NYP's various options lives up to your expectation. Try out their Half of Manhattan New Yorker Special Pizza, a perfect combination of chicken tikka and fajita tossed with chicken sausages.
Pappasallis
Highly acclaimed for its Italian cuisines in Islamabad, this place scores high for its consistent quality over the years. A menu consisting of fairly large number of pizzas to choose from. Located in F7 Markaz, Pappasallis every pizza is a culinary experience in itself. Their hot favorite Pepperoni Pizza and Hawaiian Pizza are treat for the pizza lovers.
Jurassic Pizza
Hitting town like a storm, Jurassic PIzza hails from F11 Islamabad. Ever since they started delivering pizza in town, other joints trying to match the quality and quantity as good as them. Their Smoke Chicken Pizza and garlic bread are made to perfection and are sure to keep you satisfied. Jurassic Pizza is one of the ideal place to grab a slice of pizza. But sadly, it only offers delivery and takeaway option to all food lovers.
Also Read: 10 of the Best Fast Food Restaurants To Try In Islamabad
Pizza Originale
If you are hunting for authentic Italian pizza in Islamabad with original thin crust then head towards F6 or F11 Markaz, because that's where you'd find Pizza Originale outlets. Known popularly for its pizza with roasted chicken, fresh tomato, fresh basil and classic pizza sauce. Surely, a heavenly place for foodies with variety of delicious pizzas to try.
Pizzano
Situated in G10 and I10 sectors of Islamabad, Pizzano took Isloo-ites by storm with their scrumptious modern American and European styled delicacies. The pizzas are juicy, loaded with flavors. They do a range of mouth-watering dishes but their Chicken Tikka and Pineapple Cheezy Pizza deserves a special mention owing to its tender ingredients and perfect crust base that are must try.
14th Street Pizza
A good pizza is judged by the dough, right seasoning and toppings. 14th Street Pizza literally takes the cake with its quality and the tenderness of pizza. The outlet offers wide variety of pizzas but their classic beef pepperoni pizza gives a unique indulgence with a crispy spin on your pizza. Compared to other pizza joints, 14th street pizza is located in F6 sector that you can step into and actually return satisfied.
Did you had a bite in any of these pizzas outlets? Share your experience in the comment section below.
Appetizing for pizza? Order here
Write a Comment
1 Comments
Arslan Raja
5 months ago
Best Pizza are Dominos, Downtown slice, Newyorker(select Bbq sauce as pizza sauce before ordering.there best flavour is chicken tikka).... location for all Bahria phase 4,6 in Rawalpindi. Dont go for Tehzeeb pizza hut and papasalis cheap quality. Choose the flavor of pizza u love
Subscribe to our Newsletter
To receive latest updates and news enter your email address below.