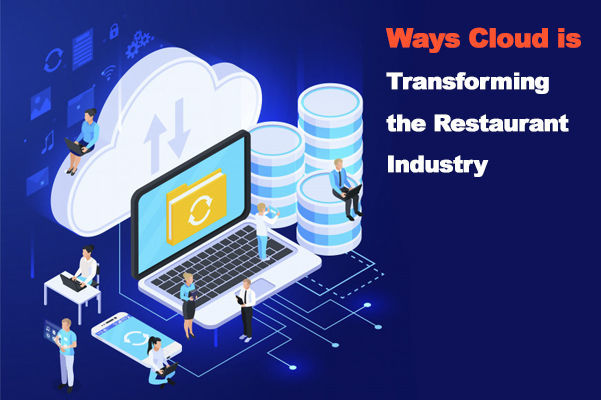 Arsala Khalid

2020/03/24

0 Comments

0 Likes
Technology is changing our lifestyles and the restaurant industry is no different. The
cloud-based POS Systems for restaurants
is changing the manner in which restaurants conduct their operations. From access methods to payment methods, this technology has become the backbone of restaurants all around the world. All the restaurant operations have been automated, giving the restaurant owners more control over every process.
A POS system has the ability to give you a birds-eye view of your business, however without its connection to the cloud, this can happen only on a specific device, essentially chaining you to the said device. So, if you are thinking of purchasing a POS system, best to have one that is cloud-based. The following are the ways how the restaurant industry has been transformed since its shift to cloud technology:
Remote Access
In a cloud-based system, all your data is stored in a virtual server that can be accessed by any person who has the correct login credentials, from anywhere he likes with the smart device of his choice. No longer do you need to be chained to a desktop POS system to look at your inventory data or staff performance, you can do that from your mobile devices.
Smartphones have apps for everything so why shouldn't you be able to access your POS through the device? Well, you can. Cloud-based Mobile POS is a great solution to the problem and one that is implemented by many restaurants already. What's the point of living in the digital world, without enjoying all the perks of it? So while purchasing a POS for your restaurant, make sure that it has a mobile version too!
No long Term Contracts
You don't need to sign long contracts with technological companies on devices that would run of date sooner or later. These systems also require you to to have long-term commitments, a lot of contracts and pay other hidden costs too.
Restaurants open and close on a daily basis because of how unreliable the restaurant industry is. Investing in expensive technology without knowing how your restaurant is going to fair is not a smart move. Cloud-based POS systems removes the need for an expensive investment into some technology that will sooner or later become outdated.
Easier Upgrades
Just like any application on your smartphone device, Cloud-based POS management systems update automatically, free of charge. The traditional POS upgrades required a person from your POS system's manufacturing company to manually update the system. And while the system is updating, all your POS processes are halted.
However, thanks to the cloud, the update takes place automatically or if you have automatic updates off of your phone, you can just enable the updating process with a few clicks! You don't have to fear your technology becoming obsolete because of the regular updates that come with a cloud-based system!
Data Security
All your data is stored at a centralized virtual location so you don't need to worry about losing your business data in case you lose your phone, or it starts to malfunction. Similarly, no longer do you need to worry about viruses on your devices that could corrupt your data or hackers breaking into your phone to steal the data!
Android POS systems are the most commonly used mobile POS system and the good thing about them is that you can remove all your data from your device by logging into your Gmail account and erasing it with just a few clicks.
Multiple Access Points
Restaurant servers no longer need to move to and fro the dining area and kitchen, taking the customer orders and delivering them to the kitchen. With cloud-based technology, the servers can take orders on their device and upload it to the system which the kitchen staff can access. Not only does it improve the customer experience but it also allows the kitchen staff to easily understand the orders, without having to try extra hard in understanding the writing of the servers!
Write a Comment
0 Comments
Subscribe to our Newsletter
To receive latest updates and news enter your email address below.