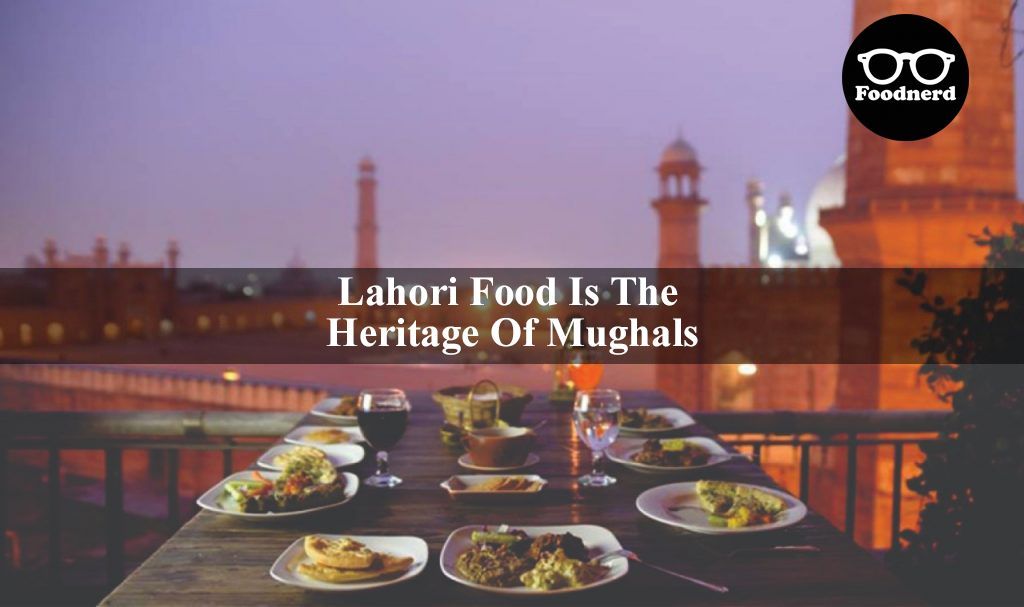 Nubaira Ahmer khan"

2021/10/15

0 Comments

0 Likes
Lahore has always gained popularity and attention because of its culture and cuisine. People worldwide especially visit Lahore to taste its delicious cuisine which is the heritage of Mughals. The culture of Lahore is the perfect representation of food. Lifestyle, festivals, language, music, and everything. If you haven't visit Lahore yet, I'll encourage you to please see this energetic, cheerful, and ebullient place and taste its aromatic Lahori food and give your taste buds a tour to experience the taste of Mughals. 
However, if you are planning to explore the cuisine of Lahore, then your journey will begin from eating Halwa and Poori for breakfast with the glass of Lahore's best Lassi and then onwards, you'll eat delicious Lahori dishes all day from the Food streets of Gawalmandi, fort road, and M. M Alam Road. These food streets in Lahore offer rich taste cuisine. 
Top 10 traditional Food Of Lahore
Lahori cuisine is trendy in Pakistan and across the world. It is famous for its unique taste and aromatic dishes that are highly mouth-watering, and even if you are complete, you still crave to eat more and more. We have highlighted below the list of popular Pakistani dishes in Lahore that provide you with the best desi food taste. 
Lahori Paya
The Lahori Paya is one of the most famous and best desi food in Lahore loved by everyone. Lahori loves having payas served with meethi lassi in breakfast. It is considered elite Lahori cuisine. The reason to believe payas as the best food in Lahore is that they are cooked on low flame overnight and served hot with Naan (chapati). No doubt the payas taste heavenly, especially when you soaked the Naan in its gravy and then ate it. You can get this best desi food of Lahore from any food street, but Pajja Siri Paya, haideri bong paya, and Haneef Siri Paya are the most famous places in Lahore. You can also order these payas from the foodnerd.pk, the best online food delivery platform in Lahore.
Halwa Puri 
Halwa is also the most famous traditional food in Lahore. It is a sub-continent originated dish, and Lahori loves it with all their heart. The best thing about halwa puri in Lahore is that it is available every time in Lahore. Even if you crave halwa puri in the middle of night, you can quickly get it from any restaurant in Lahore. If you want to try the best halwa puri in Lahore from the famous restaurant, then Capri restaurant serves the crispy hot halwa puri with tasty channa curry, aloo ki bhujiya, and delicious halwa. You can also order online halwa puri in Lahore from the foodnerd that guarantees to deliver your freshly cooked halwa puri at your doorsteps. Similarly, Zafar Halwa puri is also one of the best places to try halwa puri.
Also, read 
Food Delivery in Lahore From The Best Restaurants
Future Trends For Delivery And Online Order; Transition In Restaurant's Ways Of Serving
Pathoray 
If you are really craving the traditional food of Lahore, then Lahore Shahi Pathoray in Icchra Bazar will be the best item for you. It is a food street item, and it feels extra delicious, especially in winters when we eat it fresh from the stove. You won't believe it, but the combination of pathoray witch chanany is the perfect one, and they both complement each other together. You can also enjoy these Pathoray freshly served with channa, Imli's sweet chutney, Yogurt Raita, and Mixed Pickles in Anarkali Bazar from Kaka Pathoray wala.  
Lahori Fried Fish
You have tasted many fishes, but to be very honest, the Lahori fried fish has its perseverance. It is considered the best Lahori traditional food available in almost every food street of Lahore. The Lahori fried fish is the crispy fish coated with gram flour and is deep-fried until it becomes extra crunchy. The Lahori-fired fish crisp makes it extra delicious and tempting. The Lahori fried-fish is also famous due to its roots in the royal kitchen, as the chefs in the kitchen of Mughals always try to present something extraordinary to the kings. Under the influence of cooks of Lucknow, the bawarchees in Lahore created the extra delicious Lahori fish. Till now, the royalty and popularity of Lahori fried fish are very common all across Pakistan.  If you want to try this traditional food of Lahore, you can get it from any restaurant in Lahore then Blowfish restaurant in Lahore, Bashir Dar Ul Mahi, and new haji restaurants are the top Lahore restaurant. Similarly, you can also taste these delicious fish at very reasonable prices from the food street. Some prominent places are babu fish corner, Haji Sardar fish corner, and Siddique fish corner they provide the best quality fish. 
Hareesa 
Hareesa is one of the most popular and favorite Lahori food. It is also the best desi Pakistani food which also has its roots in the royal kitchen. This dish is vibrant and nutritious, and it is very delicious. If you haven't tried hareesa yet, then I'll recommend you to must try the Amritsari Hareesa from the Gawalmandi in Lahore. It is the most popular restaurant in Lahore, and they have the best taste of hareesa in Lahore. The best thing about Amritsari hareesa is that they have a hareesa of chicken, mutton, and beef, and it depends on your taste which one you will love to try. 
Read 
10 Traditional Food of Pakistan
Food Delivery in Lahore From The Best Restaurants
Nihari 
Nihari also lies in the list of the top ten traditional food of Lahore. If you are interested in trying this desi Pakistani food, then Waris Nihari House in Anarkali is the best restaurant in Lahore with the most tempting nihari.  The taste of their nihari is very delicious and unique, and you'll love to have it. Similarly, Muhammadi Nihari house and Haji Sahab Nihari walay in Lahore are the best restaurants in Lahore. 
Karahi In Lahore 
Karachi in Lahore has its taste, especially the butt karahi, the most famous desi food in Lahore. The specialty of Butt karahi restaurant is the blend of aroma and butter in the chicken and mutton karahi. The aroma of desi ghee in their karahi adds more flavor to it. Please must taste the butt karahi if you haven't tasted it yet. You can also order karahi from any of your favorite restaurants in Lahore through foodnerd. Their service is high-speed, and they provide delivery from all the best restaurants in Lahore. 
Grato jalebi in Lahore 
Jalebi is the favorite sweet in Pakistan. If you are a lover of desi food, then you also love to eat jalebi. But are you wondering from where in Lahore you can eat the best jalebi? Well, the grato jalebi in johar town offers the best jalebi in Lahore. You can also order jalebi online from Foodnerd. 
Kulfa 
The Kulfa is also one of the popular desi sweet dishes in Pakistan, and in Lahore, you can taste the famous kulfa of Benazir located in Noor Jahan road in Lahore. They presented a blend of almonds and pistachio in cream. It is the most popular and oldest place in Lahore, and a lot of time has passed, but their taste has not been changed. Similarly, baba Ji ki kulfi is also one of the yummiest places where you'll eat the tasty kulfi, and you can locate baba Ji ki kulfi at shah Alami market in Lahore.
Khatai by Khalifa Bakers
One of the most essential and traditional food in Lahore, which you can get nowhere else in Pakistan, is the Khalifa Bakery famous Naan Khatai. It is the sweet, soft, and delicious roasted almond cookie highly favorite in Lahore and worldwide. You won't believe the Khalifa bakery got many international orders, and they deliver their naan khatai all around the world. If you haven't tried these delicious desi-biscuits until now, go ahead and lost in its mesmerizing taste.
Read 
Contactless And Socially Distance Payment
Write a Comment
0 Comments