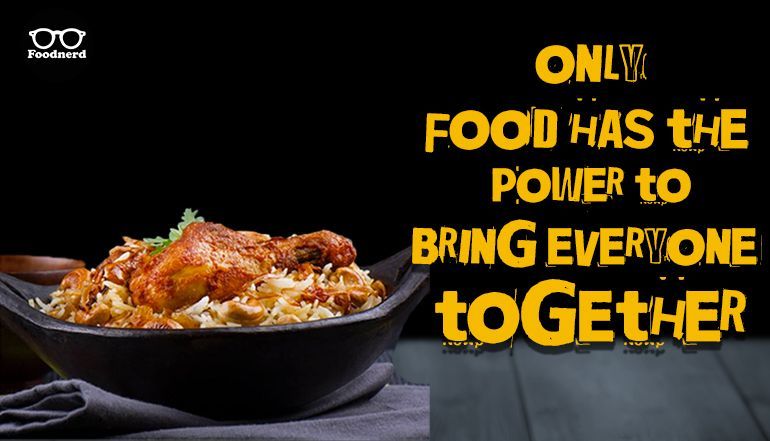 Nubaira Ahmer khan"

2021/08/13

0 Comments

0 Likes
Every community or nation owns its tradition wholeheartedly, and they transfer it to their future generation. When we talk about
Pakistani food
traditions, the one thing that comes to mind is eating the right food with your right hand. The culture in Pakistan is very diverse, and so is the food. You may find various Pakistani cuisines that will give your taste buds a memory to remember exquisite dishes and refresh them by eating again and again. Similarly, due to the cultural diversity in Pakistan, you may find that Pakistani food also has incorporated different traditional food. For instance, Pakistan has Balochistan and Pashtoon culture, so the people from central Asia and the middle east find their food similar to Pakistan. Similarly, Pakistan also has a touch of Indian food because of its close border and shared history. Due to this, their food is recognized on the European side of the world, especially in the United Kingdom. Hence, European people also enjoy Pakistani food, especially Punjabi cuisine, because of their familiarity with Indian food. Therefore Pakistani tradition is rich with tasty food, and you can get it anywhere, any time, Just with one click on
foodnerd.
The Top Ten Traditional Food Of Pakistan 
In Pakistan, you'll find a variety of the best desi food, but still, some dishes left a permanent mark on people's hearts, and that is why they are on the list of the top ten traditional foods of Pakistan. By tasting this delicious desi Pakistani food, you'll get a life-changing experience because desi Pakistani dishes go directly from the mouth to your heart.
Haleem 
The haleem is considered the "King of curry" in desi Pakistani dishes. The origin of haleem is from the Arabian plate. The Arabian conqueror introduced it into South Asia as a hareesah. However, South Asians modified it according to their taste and turned it into Haleem. It basically contains a mixture of all the pulses, meat, and spices that are slowly cooked on a low flame for hours, and then it is served with lemon, ginger, and coriander. People eat it with a spoon and chapati as well—however, both ways, it gives you the most tempting taste. If you are in the mood to taste delicious haleem, give it a try at Bhaati gate.
Sajji 
Sajji is the Balochi origin dish which is a typical desi Pakistani food. It is actually roasted meat of lamb or chicken marinated in vinegar, salt, and spices and skewered and then roasted the whole chicken or lamb on coal that provides a smoky flavor to the meat. 
Nihari  
Nihari is the Delhi-originated dish made by cooking meat and bone marrow on a lower flame for hours. It is considered the best desi food in Pakistan, and the traditional breakfast of Old Delhi, which has a deep love till date even in Pakistan. People crave it on an empty stomach in the morning, and that's why they are most likely to eat nihari for breakfast with crispy parathas or khameeri roti on weekends. The nihari is served with garlic, lemon, green chilies, and fried onion spread on the top. If you are a meat lover, then you'll love to eat nihari.  
Biryani 
The most elite dish in Pakistan that is served on special occasions is biryani. Additionally, You can find biriyani in different flavors and varieties such as Afghani biryani, Sindhi biryani, Mughlai biryani, Hyderabadi biryani, bohri biryani, kofta biryani, and many more, and all these flavors can be cooked with any type of meat such as beef, mutton, and white meat. One of the most exciting things about biriyani is that it was developed in the royal kitchen back in the 16th century with an assortment of spices, herbs, yellow and orange color, and meat and rice.    Then they are put layer by layer then cooked together for the final touch. If you want a very tasty biryani, then from Desi Dhaba, you can get delicious biryani and many other desi Pakistani foods.  
Paya 
Paya is also on the top of the desi Pakistani dishes. The main ingredient of paya is the trotters or hoof of a cow, goat, buffalo, or sheep cooked with various spices. The paya is eaten as a combo of Siri paya. Siri is the meat on the head of the cow or goat, while paya is the foot area. It is usually served with coriander leaves, ginger and lemon wedged, and this food is mainly prepared in the winter season and on the occasion of Eid-al-Adha. 
Daal chawal 
Daal chawal is also a very light Pakistani food which is also very common in Nepal and India. It consists of lentils (masoor dal) and rice. The lentils are cooked with cumin and garlic Tarka and then served over boiled rice. This dish is being served as paramount in many restaurants.  
Halwa puri
Halwa puri is considered the best food in Pakistan, and once you tasted it, your craving for halwa puri will never end because it gives you an extreme level of satisfaction. The combo of Halwa and puri is considered an elite breakfast in Pakistan. The puri is a thin layer of bread made with whole wheat flour, salt, and water deep-fried in oil and served hotly. At the same time, halwa is a delicious sweet dish made with fine semolina, sugar, and ghee. Hence halwa puri is served with Aloo bhujiya, achar, and channa curry. You can get the most delicious halwa puri from Desi Andaz.
Saag 
Another most common desi Pakistani food is saag which is popular in the village side, especially in Punjab. Saag is mustard or spinach leaves that are cooked on low flame until the leaves turn soft. This dish is very healthy and refreshing. Moreover, the saag is being served with makai roti, and this dish is also known as the "heart of Punjab." If you want to try palak paneer, the tandoori restaurant is the best place to grab your hand. You can order it online from the foodnerd as well.
Kheer 
Kheer is the most popular Pakistani dessert. It is also known as rice pudding and is considered an all-time favorite among people. The kheer has its root in the sub-continent while Persians introduce it. However, the kheer is eaten as an after-meal dessert, and it is always made on different occasions.
Zarda 
Zarda is also an all-time favorite sweet rice dessert ubiquitous in Pakistan. It is a rich festive dish which is usually served on special occasions. People used to eat zarda by pouring yogurt and milk cream on it. 
Write a Comment
0 Comments