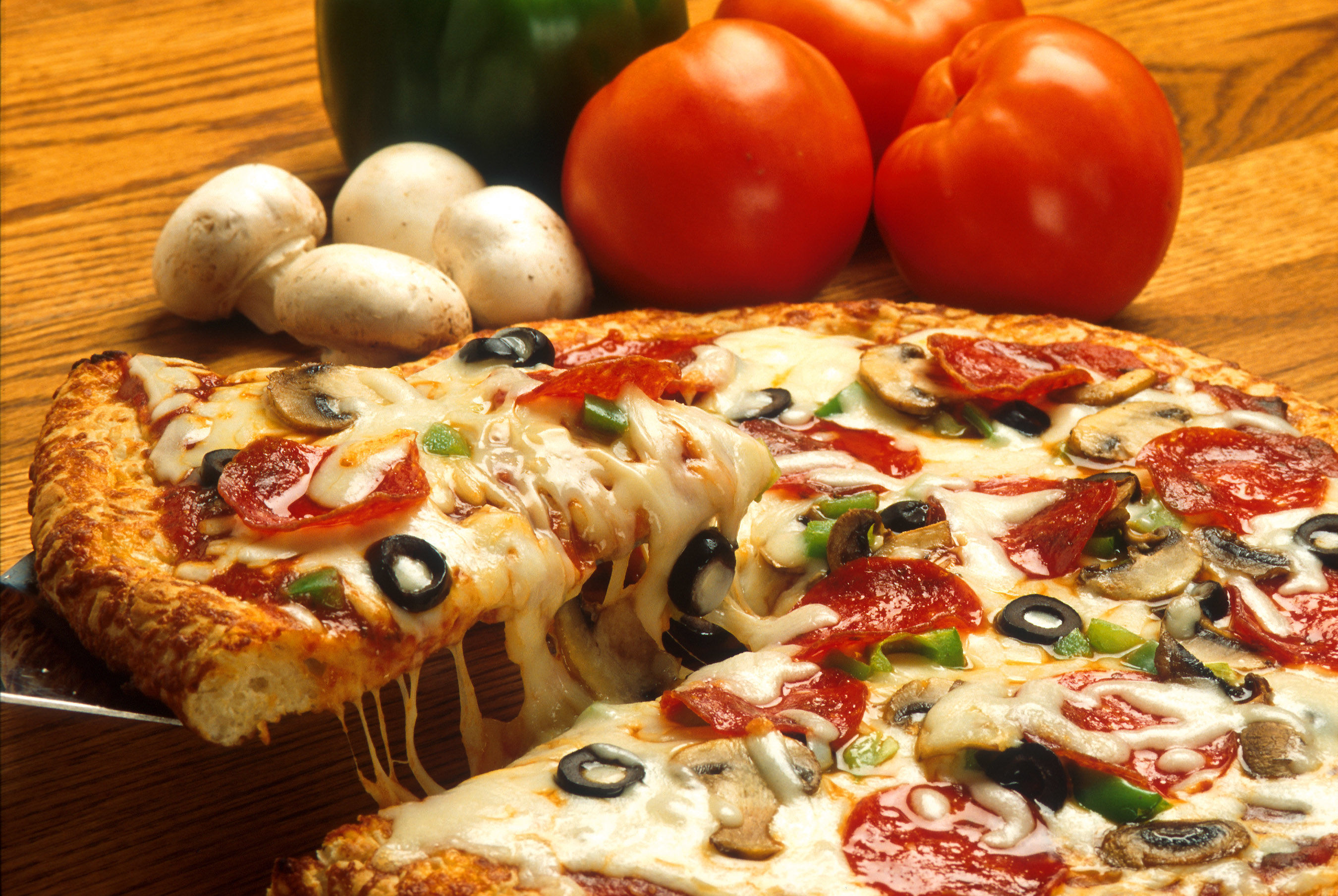 Muhammad Faizan

2018/02/08

0 Comments

1 Likes
Last month Foodnerd brought a plethora of restaurants onboard for Islamabad foodies.
In fact, it could be said that the only thing that comes close to competing with the city's vibrancy is the swiftness at which new food outlets are partnering with Foodnerd.
Below, we have gathered 5 new addition to the culinary must-try for those who are keen to get the best food delivered to their doorstep.
For more restaurants check out our complete guide to where to eat out and get food delivered on lazy weekends.
Round House Pizza
The F7 sector in Islamabad has nestled some of the best pizza delivery joints, Round House Pizza is surely one of them.
The joint offers a generous variety of Pizza and have fairly reasonable prices. Their pizzas have just-right flavor combination and each ingredient has a role to play.
The topping is generous without being excessive and bases are delectably light. One must not miss their Round House Special pizza.
Craving for one? Order via Foodnerd now!
Also Read: Happy Food Ordering - Easy Online Delivery in Islamabad
1: Paprika Cafe
Located at F10 Markaz Islamabad, this newly added restaurant on Foodnerd is the talk of the town.
Expect a more exciting variation on your table as Cafe Paprika offers a wide variety of continental, fast food, Italian, Thai, Chinese and Mexican cuisines.
If you are looking for a heart-warming meal that packs a punch this is definitely your place to be.
Craving meal on your dining table? Just place an order on here.
2: Mushroom Bite
Another joint on our list is located at F10 Markaz, Islamabad. Whether your taste buds are calling for Pakistani cuisine, Italian or fast food, Mushroom Bite have it all.
Also, the spot known for Mushroom lovers, it's now a place for every foodie.
A place which is extremely light on the pocket and their regular amazing deals aren't worth missing a bite.
So watch out for all their latest discounted meals and order via Foodnerd with just a few clicks.
Also Read: 5 Best Buffet Brunch and Dinner in Islamabad
3: Italian Pizza I-10
This local Italian Pizza joint serves the yummiest pizza in I-10 sector of Islamabad.
They offer just the right portion of pizza for the price they charge.
A perfect option for weekend night partying and get-together with friends at home. Planning a movie night at home?
Download the android or iOS app and get any pizza delivered straight to your home.
4: Amigos Cuisine
Situated in G11 Markaz, Amigos Cuisine offers a jumble of flavors to choose from.
Their combo deals have been favorites with the children and grownups alike. It is one of those places that you must visit to breathe in the atmosphere and come back with a satisfying food.
Now Islo-iites can have a taste of Amigos Cuisine at home via the Foodnerd app.
Also Read: Foodie List of Winters and a New Year 2018
5: The Pizza and Potato Co.
A newly opened fast food chain at Gulzar e Quaid, Rawalpindi is indeed a place to have a bite.
The new menu at this restaurant includes a variety of Pizzas, Burgers, and Fries. The Pizza and Potato Co. is started by the two young entrepreneurs to give local residents a simple yet appetizing addition.
There are numerous fast food outlets in Rawalpindi but we believe the best Pizza comes out from The Pizza and Potato Co.'s kitchen.
Craving for a Pizza bite? Order here.
Write a Comment
0 Comments