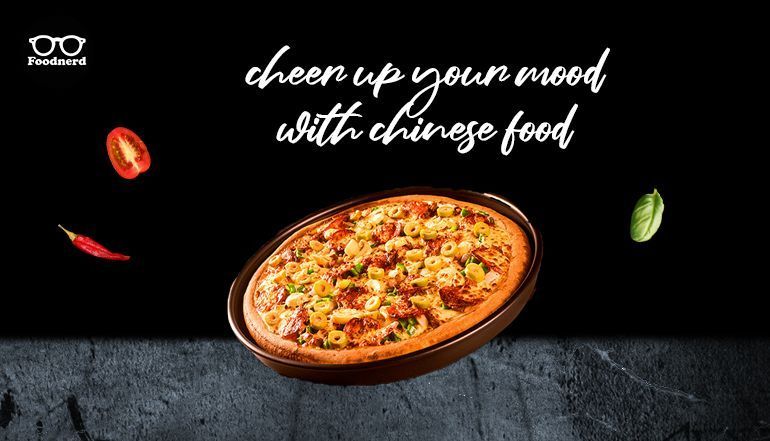 Nubaira Ahmer khan"

2021/08/23

0 Comments

0 Likes
Pan
Asian cuisine
is the way to the heart. It is very demanding all over the world, that is why you'll find Chinese restaurants everywhere. While the most common Pan Asian products are rice, noodles, soya sauce, vinegar, rice, and assorted vegetables, you can find these ingredients at every
grocery store
.
That shows that people not only love eating Chinese food but also try to make it.
In this article, we have shortlisted some of the best restaurants in Islamabad that provide you a perfect taste of Pan Asian cuisine that will definitely cheer you up, and you'll love to try these best pan Asian Cuisine restaurants again and again. 
What is Pan Asian Cuisine?
We often come across the word Pan Asian in our daily lives, especially whenever we go to a hotel; there is a separate menu of Pan Asian cuisine in restaurants. The 'Pan' refers to the 'Menu' that involves a variety of dishes, while the 'Pan Asian' collectively refers to restaurants that offer multiple selective dishes of Asian cuisine. Moreover, the food most commonly originates from China, Japan, Mongolia, Korea, and Taiwan. Hence, it is a blend of different Asian countries' cuisines collectively called the Pan Asian Cuisine.
Pan Asian Cuisine in Islamabad 
If you are bored with the regular desi food in Islamabad and want to taste something exciting, you should give your taste bird a safari to taste Pan Asain cuisine in Islamabad. Different Pan Asian restaurants in Islamabad give you various items with Chinese, Japanese, Mongolian, South Indian, Vietnamese, and many other creative specialties of different cultures. 
Golden Dragon 
The golden dragon in Islamabad is one of the best Pan Asian eateries that has gained much attention due to its variety of Asian soups. One of my favorite soups is golden dragon special soup made up of Wonton, Young Corn, Button Mushroom, & bamboo shoot. You may also try their delicious Fish With Bell Peppers & Szechuan Sauce and Large Fried Tail Prawns. Moreover, if you are a seafood fan then you must try cafe paprika. 
Lavita 
Lavita giving islamabadians a food paradise brimming with the yummiest Asian Cuisine. Their sweet chili chicken and Chicken chow-mein are considered as all-time favorite Chinese food for foodies. Moreover, they have the best menu polished with savouriness of  Chinese food and succulence of the best desi food in Islamabad.
Mushroom Bite 
If you are craving the tastiest pasta then Mushroom bite would be the ideal place for you. Their chicken veg pasta with melted cheese is the one thing that would provoke you to eat over and over again. 
Fire Bowl 
The Fire bowl gives you a very classic menu of Chinese dishes. Its menu starts from nachos supreme appetizer to its tarragon steak gives you gusto of Asian fusion. 
Khurdan South Asian Cuisine 
Well, Pan Asian cuisine is not confined to Chinese food; rather it involves cuisine from Central Asia, East Asia, North Asia, South Asia, and West Asia. The Khurdan South Asian Cuisine is the best Asain restaurant in Islamabad that provides you with a variety of Asian Food with a Desi food touch and they have a variety of Desi Food in their menu that's literally mouth-watering.  
La Terrazza 
If you are a fan of Prawns then La Terrazza is the perfect place for you to taste prawns in a variety of flavors like chili garlic prawns. One of the top favorite prawn specialties is their Prawn Fra Diavolo sauteed in garlic, bell peppers, plum tomato, herbs, tossed with spaghetti finished with parmesan cheese, chili flakes, and extra virgin olive oil. They also have a specialty in providing you with imported meat such as T-Bone, Rib Eye, and Filet Mignon.
Hang out Cafe 
The Hangout cafe is the best Asian restaurant in Islamabad that provides your tongue a mix of Thai and Mexican food. They have a very concise menu with a unique serving style that will attract you more and more to them.
Write a Comment
0 Comments