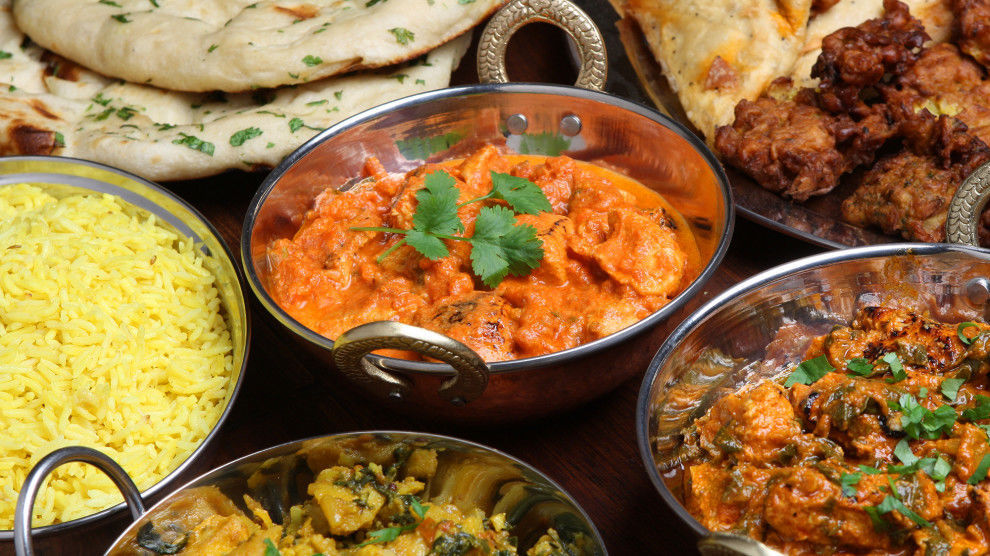 Muhammad Faizan

2017/08/24

0 Comments

2 Likes
Islamabad is a city for those who seek quiescence. Here, usually on weekend nights traffic is peaking and people are milling into the malls, restaurants and cafes to please their tummies. Known as the "city of burgers' Islamabad has shaken up the local dining scene with a spate of new desi restaurants.
Despite the presence of Lahori & Karachi 'world famous' desi food scene in the country, the capital city's latest burgeoning culinary had us talking about the best desi restaurants to try in Islamabad.
So we rounded up 5 top desi restaurants having quality food, great customer service and consistency that we can happily bet on. Read this guide to the five best eatery places that you should plan your next visit.
Des Pardes- Saidpur
At the foothills of Margallas, Des Pardes is situated in historical Saidpur Village with rich architecture and culture. The village is always buzzing with locals and foreign tourists round the clock.
Des Pardes is a perfect for occasions where you don't want to take any chances. Loved for it's desi Pakistani styled food, relaxed atmosphere with traditional live music and easy vibe even on the hustling weekend nights.
The restaurant has a generous menu from Tikka Boti and Reshmi Seekh Kababs to famous Peshawar's namak mandi items such as Dumpukht and Namkeen lamb karahi and much more.
Tandoori Restaurant
This is the place where tradition and nostalgia rules. Located in F-10 and G8, the Tandoori restaurant is known for it's warm hospitality, clean environment and of course mouth-watering desi food.
An old and traditional styled decor, Tandoori restaurant is home to one of the best desi cuisines in town. Serving deliriously good mutton and chicken options with rotis,Tandoori has for years attracted desi food lovers.
Taking inspiration from Punjab and KPK region, the Tandoori is especially renowned for their Palak paneer, mutton and chicken karahi though they also serve continental and Italian dishes.
KHIVA Restaurant
One in a series of eateries across Rawalpindi and Islamabad, KHIVA offers cultural fusion fare is surely a love-spot for meat lovers. The exquisitely designed carpets on the walls are enticing for visitors.
From Pashtun specialties such as lamb egg chops to shinwari handi and karahi, Balochistan saltish cuisine to Afghan pulao, this is hard core stuff.
Khiva takes inspiration from Pashtun, Afghan culture when devising their menu. The unassuming restaurant get crowded on weekends but early reservation can save some trouble.
Also Read: 5 Best Chinese Restaurants To Try in Islamabad
Habibi Restaurant
Another favorite with many, this abiding legend of a desi cuisine is surely a must try restaurant in Islamabad. Located in F8 and I8 sector, Habibi's simple yet desi decor is easy and comfortable for desi foodies.
This is the restaurant that offers great desi food served up with a hefty slice of old world charm. Habibi's barbeque and meat menus will leave you salivating for more.
desi Bites
Hailing from F11 Markaz of Islamabad, a local desi restaurant, now regarded highly eatery place among the food lovers. Desi bites is home to mouth tingling indian dishes like Shahjahani handi, patiala handi and Rajasthani handi which are mixed with colonial-era inspired fare. The skilled use of spices in a magical melding smoky flavor is noticeable in their cuisine but Murgh Makhni comes highly recommended.
What did you think of our compiled list of restaurant? Did we miss any of your favorite desi spot. Let us know in the comment box.
Craving for some desi food? Order here


Write a Comment
2 Comments
Minha Naeem
over 4 years ago
Salman Ahmed
over 4 years ago
WOW! we must have to visit these places. I have experienced Desi Bites and Khiva no doubt they have amazing desi foods.