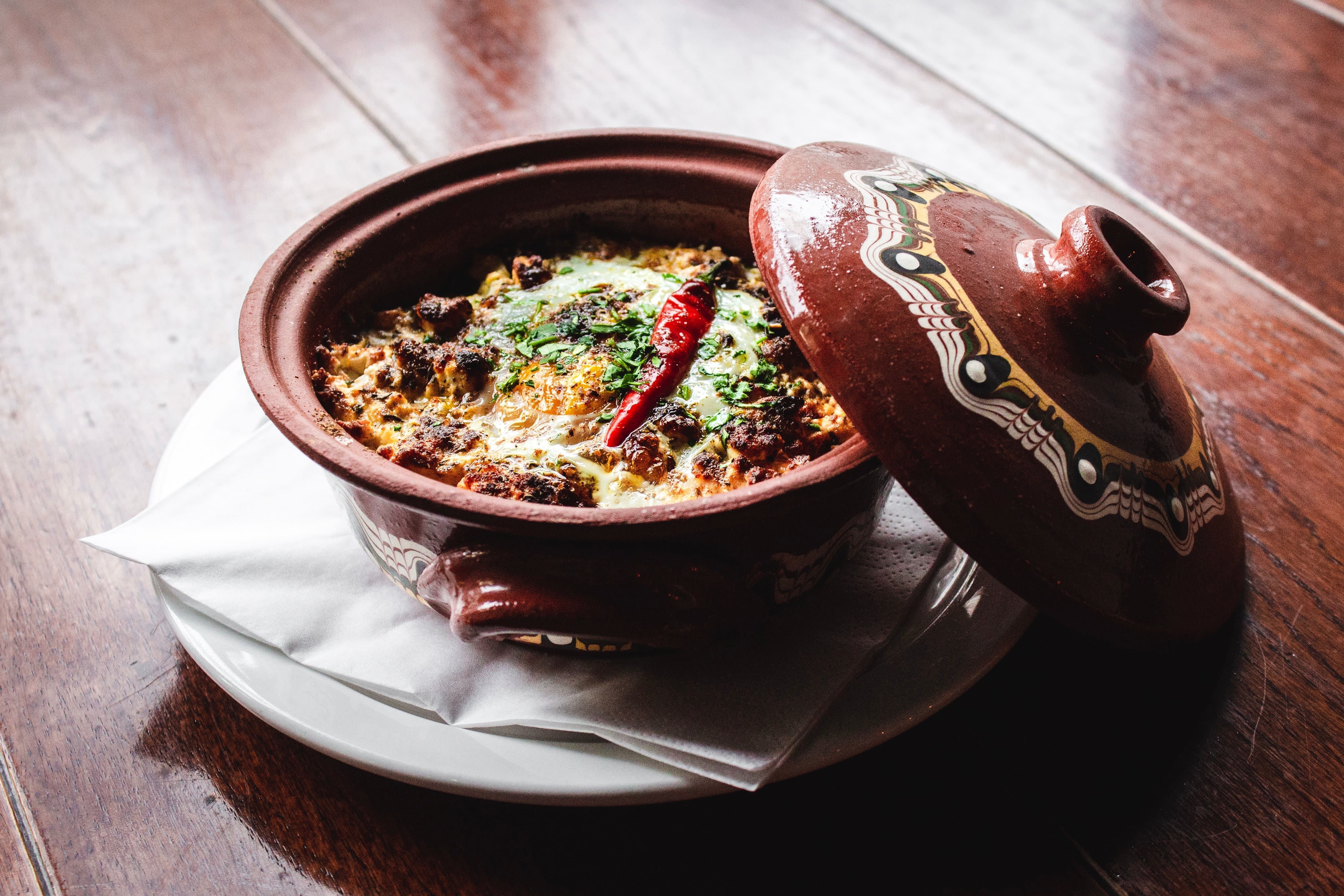 Arsala Khalid

2020/02/26

2 Comments

1 Likes
Pakistan is known for a lot of things such as cricket, tourism and...food! Yes, Pakistani food is second to none and it's my belief that once you taste Pakistani food, there is no going back. You become addicted to its rich and flavourful taste. And thus, it should come as no surprise that Pakistanis take their food very seriously. Spice level, presentation and aroma all a
ccount when it comes to desi food.
The unfortunate thing about our cuisine is that the dishes require time to prepare. And given how busy our lives are getting day by day, we can just
order food online
! There is no excuse to miss out of the delicious food items the country has to offer! In fact, there are certain foods that need to be tried by everyone! I'd consider it a crime if you visit or live in Pakistan and don't try the following:
Halwa Puri

If you have been to Pakistan and haven't had a halwa puri ka nashta then you have missed out! Sundays are infamous for this breakfast. In fact, most desi families prefer to brunch on Sunday, skip lunch and then have quite a few items at tea time.
Steaming hot puris served with delicious, mouth-watering chollay (chickpeas) and sweet halwa seems like a combo made in heaven. Oh, add a chilled glass of lassi or Karak chai with the mix and you have a winner! This breakfast combo is not only delicious but also pretty eye-catching when it comes to colours. It originates from the province of Punjab but is now enjoyed all across the country.
Chicken Karahi
This dish is a hallmark of Pakistani and Indian cuisine. Originally prepared using goat or lamb meat, this dish has gained popularity because of its spicy taste. Unlike the Indian version of the dish, there are no capsicums or onions here in the dish. Tomatoes are the main focus here and of course spice.
This dish is enriched with spices and is one of those that would leave you wanting more. The flavours of karahi go hand in hand with chicken, give a mouthwatering aroma and look sinfully beautiful. Chicken Karahi is served with chapati or naan and takes around 30 minutes of preparation time. Again, if you are busy just use a food ordering app but don't miss out of this amazing food!
Sindhi Biryani
Talking about Pakistani food and not mentioning Biryani would be a crime. Despite being a south Asian dish, the popularity Biryani has in Pakistan is unlike any other country, people are crazy about it here! Sindhi biryani especially is one of the most popular types of biryani here. In fact, it is so popular that it is even served on all the flights of Pakistan's airline- PIA.
As the name implies, this special type of biryani originates from the Sindh province. It is the type of biryani that has potatoes and tomatoes along with meat in rice. The dish is very spicy in nature and makes you want to have one serving after the other. The bay leaves, cardamon, cloves, and other spices, blended together create an aroma that makes Sindhi biryani hard to resist.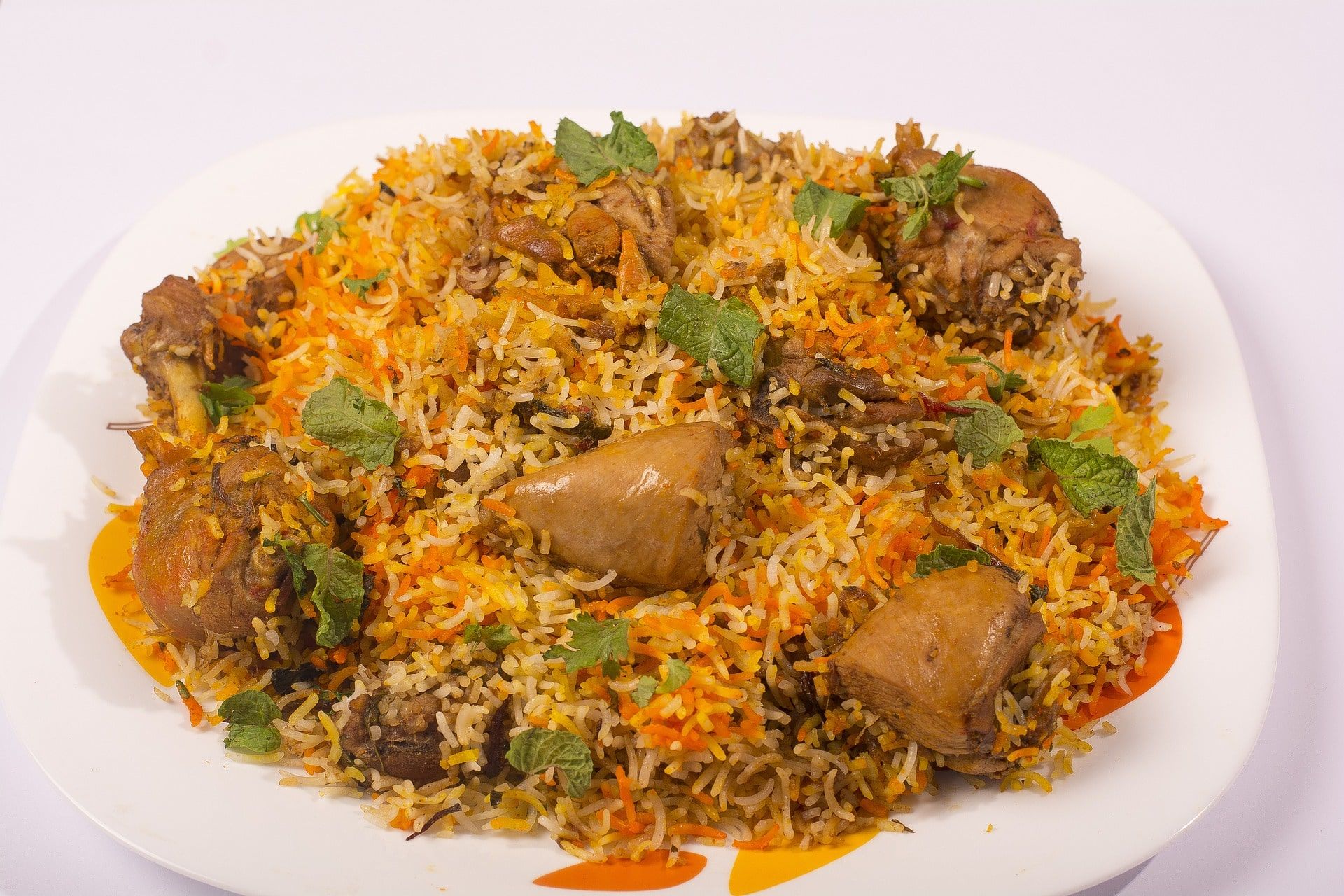 Sajji
Originating from the province of Balochistan, this dish is a hit all across Pakistan. You can find lamb or chicken on skewers in every city of Pakistan. The meat is marinated only using salt and often papaya paste is used to reduce the cooking time. The chicken is stuffed with rice and then roasted over coals.
However, if you want to enjoy it with chapati or naan, or a special type of bread 'kaak', then you can have that option too. It should be noted as you travel to the different parts of Pakistan, you'll find different variations of Sajji because the flavouring that the residents of each province enjoy is different. Please note that this is not a home delivery food and can rarely be cooked well at home. It's one of those food items that best be left to the experts!
Chapli Kabab
Chapli Kabab, otherwise known as Peshawari kabab, are kababs that are made up various spices mixed with minced beef and made in the form of patties. As the name 'Peshawari kabab' implies, these kababs originate from the city of Peshawar, KPK.
You'll be able to find chapli kabab in every food street of Khyber Pakhtunkhwa as well as eastern Afghanistan. It is eaten with chapati, naan, rice or even in the forms of sandwiches and buns. Vendors like to add a piece of boiled egg or tomato to not only make it look very attractive but also to enhance the flavour. All in all, a definite must-try for foodies!
Pakistan has one of the best
cuisines
in the world. It would be a shame to not have tried at least the above mentioned dishes at least once. If you have foreigner friends, you know what dishes to introduce them to now! Plus, here are the other
15 popular food dishes you can't just ignore
!
Write a Comment
2 Comments
Muneeb Ur Rehman
3 months ago
Itian Expert
3 months ago
"From the first moment I saw you I knew you were someone very special, a unique person worth falling in love with" that is special word for me. thanks for sharing
Subscribe to our Newsletter
To receive latest updates and news enter your email address below.