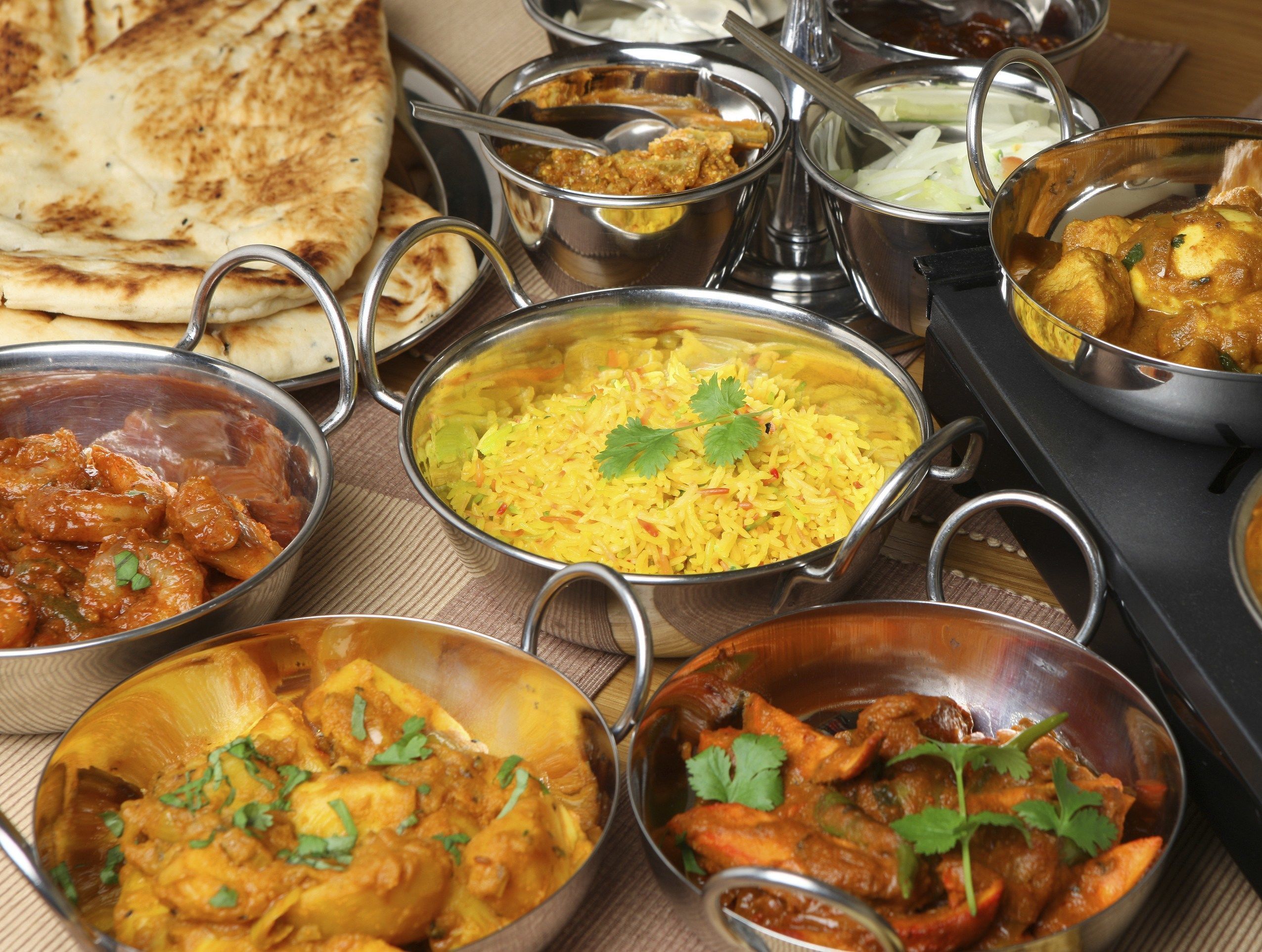 Muhammad Faizan"

2018/02/22

4 Comments

1 Likes
It's cliche to say, Pakistani food is considered to be one of the most famous food around the globe. 
Although, we have few cuisines common to that of Indian food, however over the decade's Pakistani food has distinguished itself in taste, presentation, and aroma. 
Now, it's impossible to stay away from the delicious Pakistani dishes whether you are living in Pakistan or abroad. 
These mouth-watering cuisines can easily make you amazed about the diverse food and rich culture Pakistan has stored.
Foodnerd decided to list the best Pakistani food, whether you are traveling down the South or exploring the North, you will find the distinctive flavors of Pakistani food after every 100 miles. 
So while you're on a hunt for some delicious food, give a look at some of our favorite food without worrying about the calories (because you will get a fat belly in Pakistan, anyway).
1: Biryani
Biryani is a famous rice dish originated from Persia. It is a magnificent cuisine cooked in spices, saffron, and onions and has one of the best aromas. 
Every region in Pakistan has its own kind of Biryani. There is Sindhi Biryani, Hyderabadi Biryani, beef biryani, chicken biryani and more. 
Karachi has some of the best biryani places in Pakistan. Student Biryani, Indus Foods, and Biryani Center offer world's best biryanis. And if you happen to be in Islamabad you can try these places.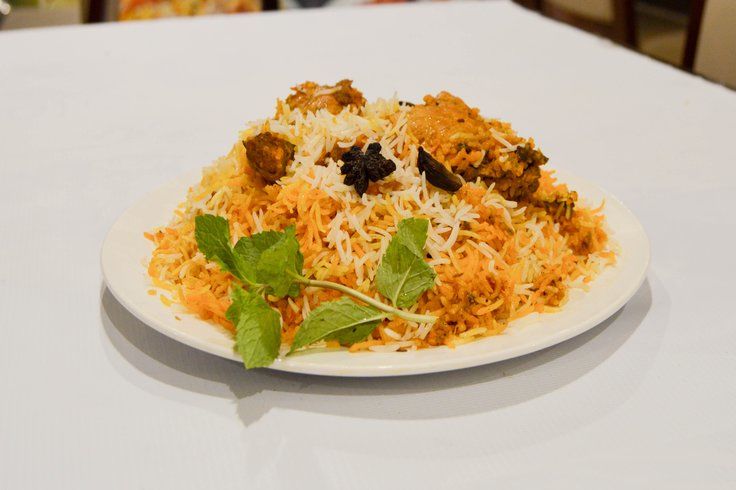 2: Karahi
Karahi gosht is considered to be best cooked in Khyber Pakhtunkhwa province. 
In the surrounding areas of Peshawar, anything cooked in meat, be it lamb or goat meat, is ruled by the unique flavor this region has to offer. On the other hand, Chicken karahi is a specialty of Lahore food street. 
The dish is made by stir-frying pieces of chicken with tomatoes, green chili, ginger and garlic in a karahi.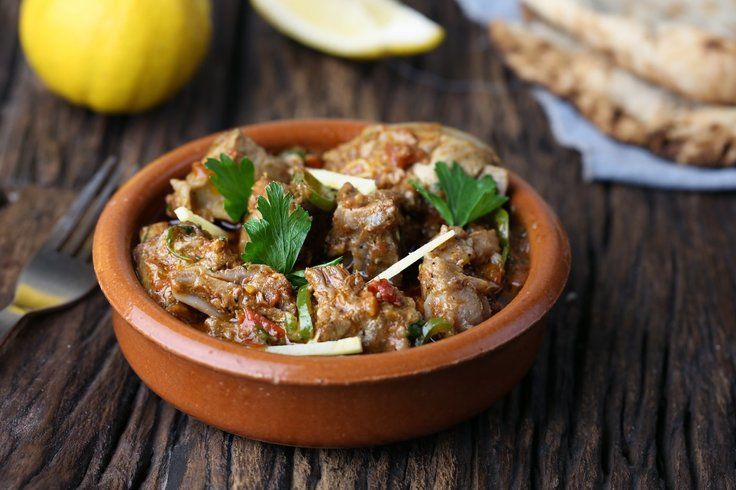 3 Nihari
The exorbitant Nihari is equally loved and noshed in breakfast and lunch. 

The thick curry, laden with juicy chunks of beef, cooked to perfection in the old walled city of Lahore.
It is also known as the dish of Nawabs of India as it was served to them on a breakfast before partition. 
This slowly cooked delicacy is a must try for someone who hasn't tried it already. If you are looking for best places for Nihari in Lahore, check out this blog.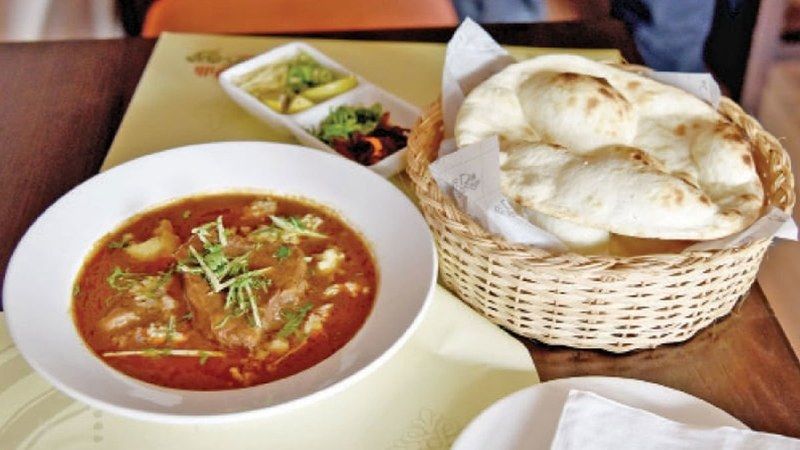 4 Haleem  
Another tasty dish on the list is made up of lentils, barley, and meat. 
The thick brown, sinewy texture is a true delight for all food lovers. The best Haleem is served in a non-native setting throughout the cities. 
The generous amount of Haleem is served with lemon, fried onions and coriander at very reasonable prices to give you a true taste of Pakistani food.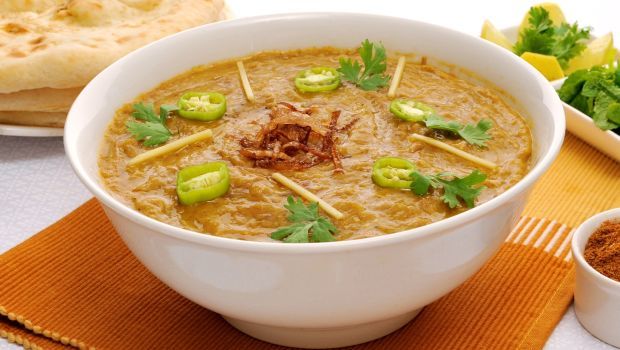 5 Korma
One of the best thing ever cooked in a curry would be a Korma. 
It is cooked with yogurt infused with a taste of caramelized onions, whole garam masala, and green cardamom. 
The royal dish, Korma is considered to be everyone's favorite in Pakistan. 
Also Read Islamabad's Best Desi Restaurants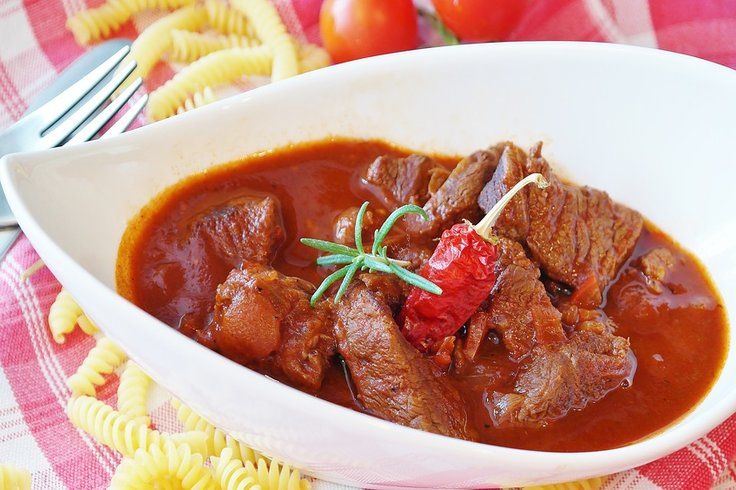 6 Chana Chaat
Chana Chaat is one of the most loved snacks across Pakistan. 
Chana Chaat is a simple salad loaded with chickpeas, fried potatoes, dahi bara, samosa and served with tangy, spicy chutney or yogurt topped with chopped tomatoes, onions, mint and Chat masala. 
It is best enjoyed in the lingering hours before dinner and during evening tea time.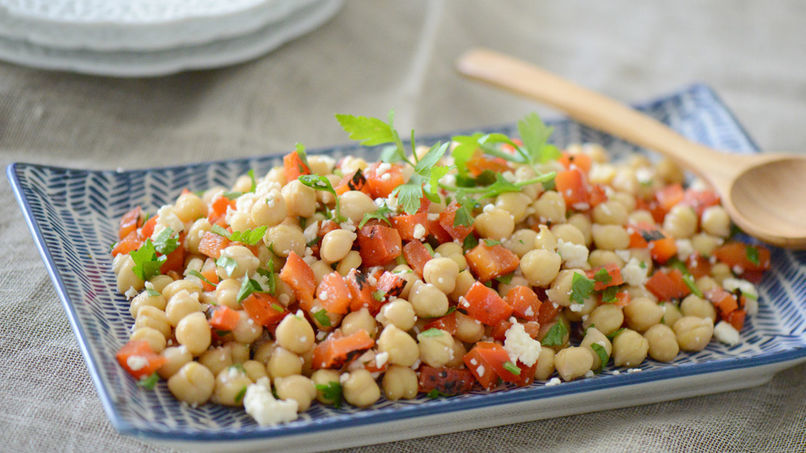 7 Chapli kAbab
The Pashtun styled Pakistani minced Chapli kabab are equally loved across Pakistan and in middle eastern countries. 
The dish itself originated from Khyber Pakhtunkhwa and also known as Peshawari kabab. Peshawar offers the most tastiest Chapli Kababs in the country. 
It is made from minced beef or mutton with added spices and shaped into a round form of a patty. It is deep fried in a large pan and will crave you for more.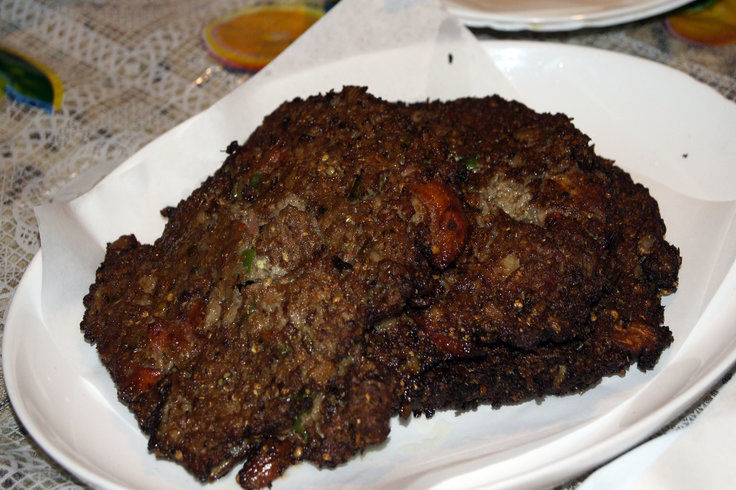 8 Zarda
Zarda is a simple and one of the most underrated dessert bringing the best of joys. 
The subtle sweetness and royal aroma of basmati rice are enjoyed over different celebratory occasions in Pakistan. The yellowish colored flavored dessert is a must try for someone who hasn't had a bite yet. You will surely get addicted to it. 
Also Read: Islamabad's Best Curries Places on Foodnerd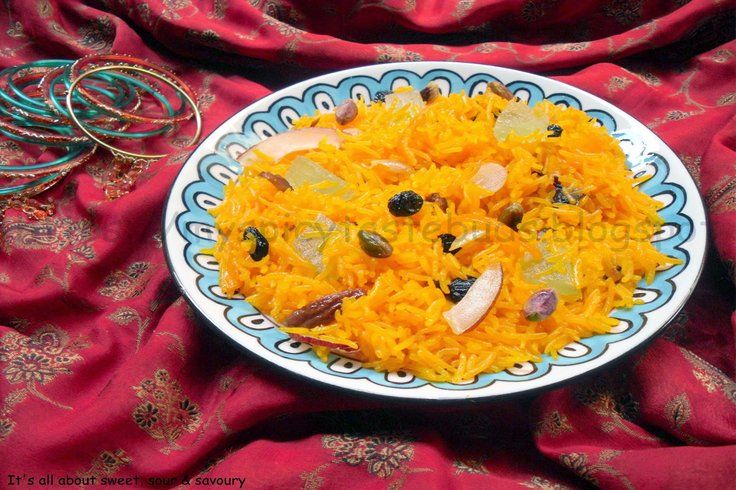 9 Ras Malai
There is something extremely unique about Ras malai. These soft, spongy cottage cheese patties dunked in saffron milk garnished with dry food is what every Pakistani crave for. 
It is widely available in bakeries and best served when it is chilled.  
Check out the recipe how it is made here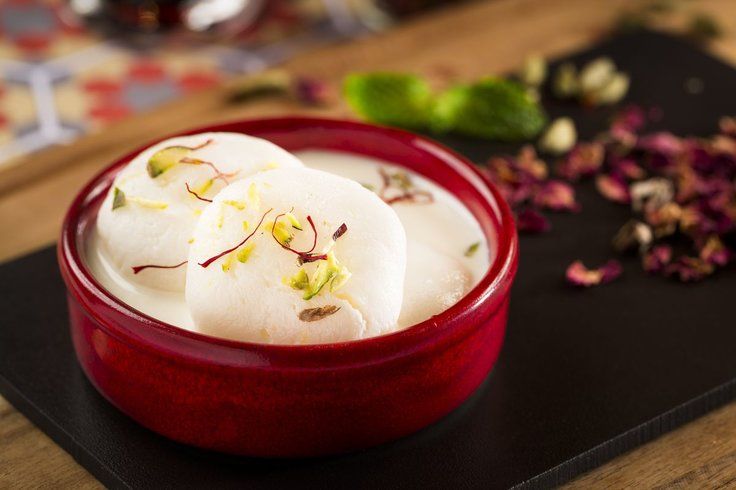 10 Samosa
The triangle shaped pastries is another famous assorted snack in Pakistan. 
It is often stuffed with meat and vegetables such as mashed potatoes, peas, onions and carrot. They are crispy and often made from sturdy pastry. 
This is one of the popular street snacks in Pakistan and equally loved throughout the length and breadth of the country.
Also Read: 5 Restaurants You Can't Miss on Foodnerd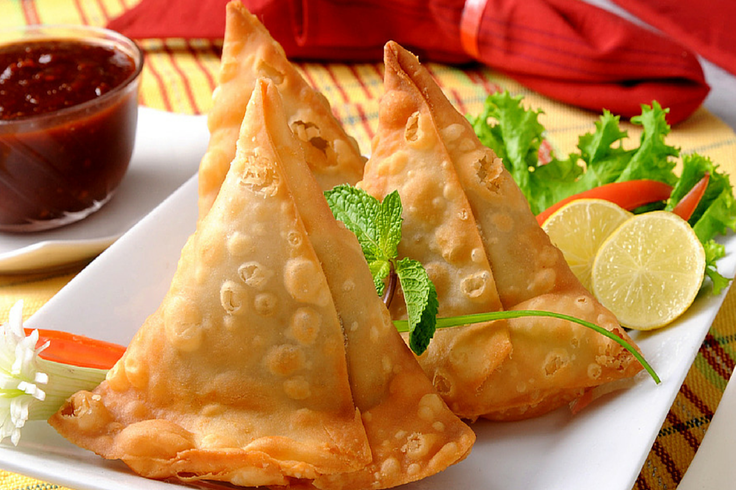 11 Gajar ka Halwa

The sweet dessert is a treat and a must-have during the winter season. One of the popular halwa served during the wedding season and other special occasions. 
A warm bowl of this carrot made halwa is a roller coaster of sweetness and warmness. 
So if you happen to have a wintery season in Pakistan, don't forget to get hands-on gajar halwa. 
Also Read: 7 Healthy Food You Should Try This Season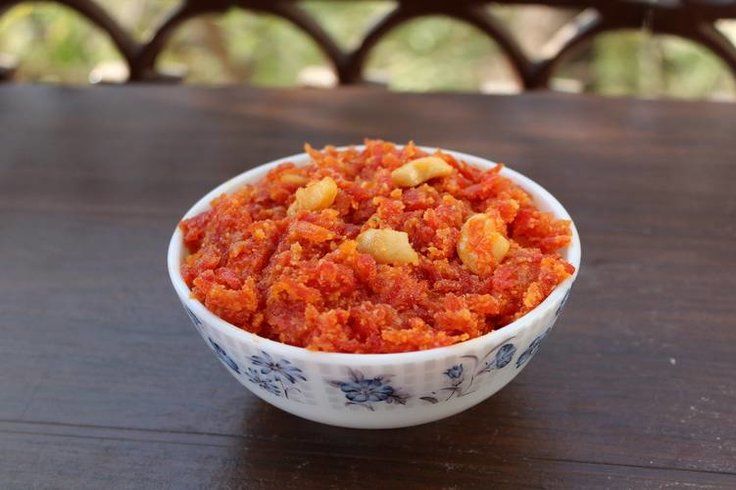 12 Halwa Puri
There's one breakfast item most loved by us; Halwa Puri. Although every city has their own "best" versions of Halwa Puri, however, Lahore's sweet and savory breakfast serving of halwa puri is greatly loved all over the country. 
These deep fried, thin bread puffed up bread are served with halwa and chickpeas. 
If you're craving for this meal, head straight to Lahore's streets for a perfect breakfast. 
Also Read: 5 Best Buffet Places in Islamabad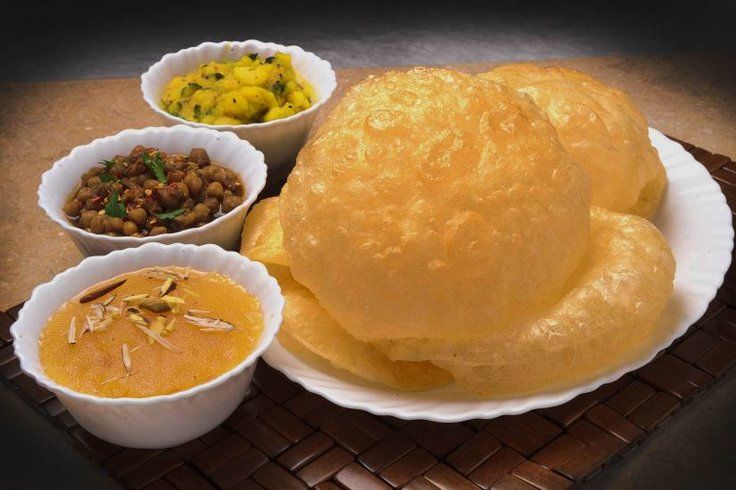 13 Bun Kebab
Bun kebabs are one of the famous and highly loved street food of Pakistan. 
Be it Karachi, Lahore or Rawalpindi, the roadside bun kebabs are the tastiest meal one can have. Bun Kebabs are prepared by dipping patty in egg and then fried. 
These yummy snacks are served with chutneys and ketchup. It is believed that none of the International fast food chains can compete with the taste of these Bun Kebabs. 
So do yourself a favor by munching on to these delicious roadside burgers.
14: Kulfi Falooda
One of the best 'coolants' to eat/drink in summers. The creamy milky falooda is like an ice-cream rich in thickness, sweetness and consumed as a cold beverage in Pakistan. 
The kulfi Falooda contains a cone of kulfi, almonds, rose water, jelly, kewra and tukh malanga. 
This combination of different ingredients is a perfect way to cool it off in summers.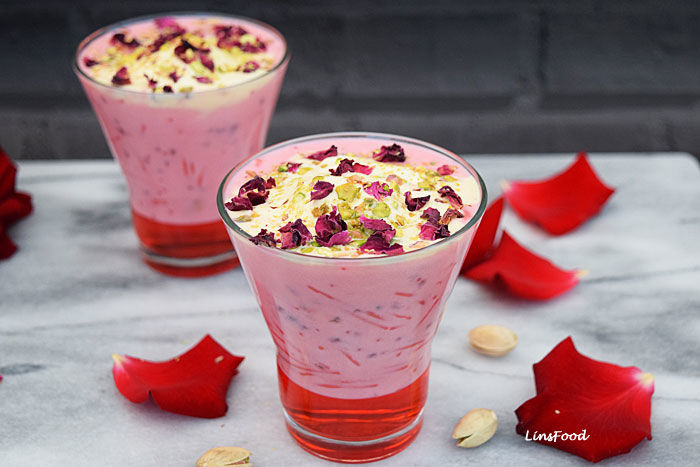 15: Gulab Jamun
Another sweet dessert whose name is enough to get your mouth watering. Nothing can stop the sweet tooth foodies from having these juicy gulab jamuns. 
These caramel colored, juicy and soft delicacies are available in every city of Pakistan. 
Gulab Jamun is a must on every desi wedding as these Jamuns drenched in sugar syrup topped with chopped almonds are filled with all the love. 
Also Read: Happy Food Ordering! Online Delivery in Islamabad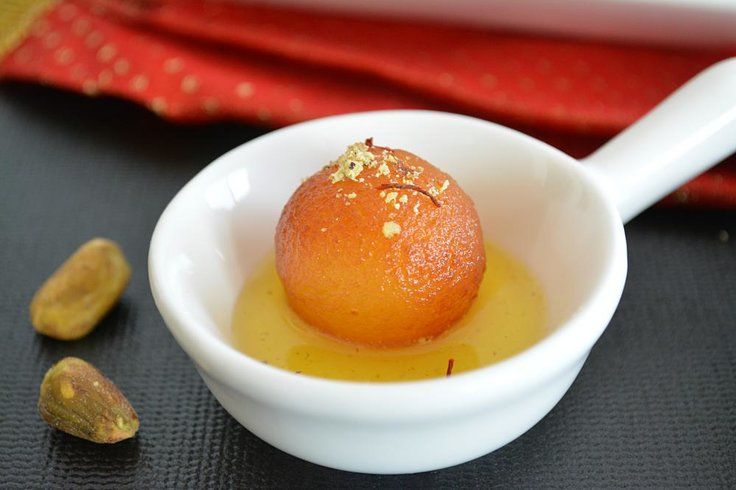 Write a Comment
4 Comments
Gulzar Ali Gulzar Ali
almost 2 years ago
Very Good, Thumbs Up for Sharing information about 10 Most Popular Food Dishes. I am found of Cooking of Pakistani Food Recipes especially Traditional Foods. Receintly I have also read about <a href="https://urdunama.org/pakistani-famous-foods/">Famous Pakistani Foods</a> recipes on another site but I think your information are also considerable with those recipes to cooks better food items. Thank you for sharing a five star food recipes post.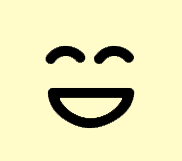 syeda gilani
over 3 years ago
AWESOME.. :D I better think that we all should have tasted these incredibly delicious dishes at least for once in our lifetime. And the best site which I have experienced thus, recommend to explore the best foods & restaurants around you in Pakistan is the only one that is MERAPK.com. Please do visit to order and explore diverse food culture in Pakistan => https://www.merapk.com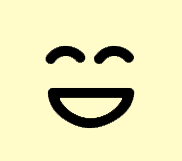 Neha Ali
over 3 years ago
Wow what a yummy post. I love these foods specially nihari and biryani. Thanks for posting this interesting post. We have best Best Wedding and Event Planner Blog in Pakistan, just click at https://www.sceneonhai.com/blogs/view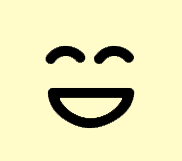 Abid Khan
over 3 years ago
This was incredibly an exquisite implementation of your ideas, and if you need any kind of <a href="https://www.towerbrand.com/">fenugreek seed exporter</a> information then come visit us!