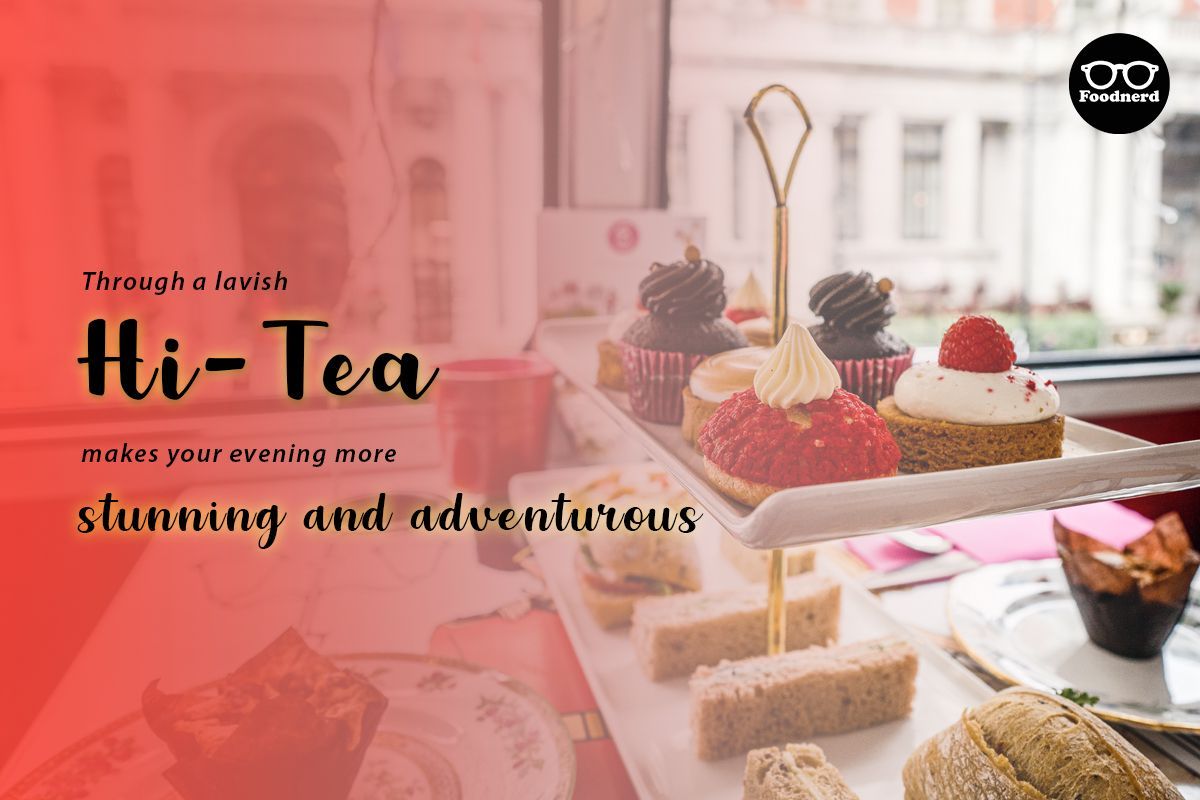 Nubaira Ahmer khan"

2021/12/28

0 Comments

0 Likes
Can't we normalize eating from 4 pm to 7 pm? Well, to be very honest, these times of the day hit you more different than other times. Many of us do not like to stick to a strict eating schedule of breakfast, lunch, and dinner. No doubt, eating food during these three times of the day is healthy. However, despite having breakfast, lunch, and dinner, we crave something delicious to eat during the evening. Therefore a healthy choice is to skip lunch, have a good breakfast, and prepare some delicious and easy afternoon tea sweets bites and teacakes to make your tea time more lavish and impressive. At the same time, we often notice that most of our guests visit us during the evening, which is neither a time for lunch nor dinner. So if you are looking for ideas to have the best-ever afternoon tea with unique recipes, continue reading it.
What Makes Your Afternoon Tea A Special Hi-Tea?
Afternoon tea is usually served in the mid-afternoon, and it hardly involves any snack to help along. The menu in afternoon tea is concise, and you can even serve the afternoon tea on a small table. Still, the hi-tea is a large-scale tea presented with a variety of dishes, and it is considered a more elite way to present a tea for larger gatherings. The items usually included in the hi-tea are the baked items, snacks, and a bit heavy meal.  
Perfect Aesthetic Afternoon High-Tea Ideas 
Do you know what makes your hi-tea more aesthetic and pleasing? Your pretty tea set makes your hi-tea presentation more perfect. A Victorian-style tea set or floral tea set is pretty much better for afternoon tea. Similarly, along with having a very decent and beautiful tea set, you are required to serve some of the standard and most essential items that are considered to be the basics of high tea and afternoon tea. The necessary and easy things that you need to serve with your hi-tea are given next. If you have a meal schedule of two times a day, i.e., mid-morning breakfast and late-night lunch, then having hi-tea in between is a perfect idea to go with. If you are wondering what the basics of your hi-tea or afternoon tea are and you are planning to arrange hi-tea that will give you a more aesthetic tea party vibe or vintage tea party feelings then consider few ideas highlighted below:
Tea Sandwiches 
The basics of hi-tea and afternoon-tea are sandwiches, and there are different types of sandwiches that you can choose from as you can have other options to have sandwiches, so it does not make you feel bored of eating the same sandwiches and again. If you are considering sandwiches recipes for the ultimate afternoon tea, then you can be considered a boiled egg sandwich. I think that boiled egg sandwiches are the best afternoon tea menu you can make by boiling the eggs and then mashing them, adding mayonnaise, and then mixing it well to make a spread. You can also add crushed almonds and pistachio, and then you can spread this mixture over bread with a lettuce leave and then cut into pieces, which is the best recipe of sandwich, and you can consider this sandwich as the basic of hi-tea.
Read 
Can Ice-cream Help You Lose Weight
Onion Rings  
A very light yet crispy fried and delicious item that you can consider adding to your Hi-tea is Onion rings, and no doubt they are very delicious and easy to make. Onion rings can be regarded in elegant high tea recipes. The easy way to make onion rings for your best afternoon tea recipes is to take medium-sized onions and cut them in a ring shape. Now take an all-purpose flour in 1 cup, add one egg in it, add salt according to taste, add one teaspoon baking powder, add black paper in it, mix all the things and then add milk and make a mixture with a thick consistency. Now add onions and then combine those dipped onions in bread crumbs. After that, fried onion rings one by one and crispy fried onion rings for your afternoon hi-tea are ready to serve.  
Read 
Storage Tips to Keep Veggies Fresh
Afternoon Tea Sweets Bites And Teacakes 
You can also serve small sweet cookie bites to make your afternoon hi-tea more delicious and memorable. Similarly, the best cakes for your afternoon hi-tea are the almond cakes, walnut cakes, and different other dry fruit cakes that give your tea session a fantastic twist. Similarly, sometimes a simple sponge cake also proves to be delicious for the afternoon hi-tea. You can also add delicious freshly baked cookies to make your hi-tea more elegant. 
Pancake 
The pancakes fit right in your afternoon tea as well. Moreover, it is one of the very easiest to make. You are just required to have a cup of all-purpose flour, two tablespoons of sugar (you can add more according to your taste) also, add a pinch of salt and a tablespoon of baking powder and then mix everything in milk, and then spread the mixture in a non-stick pan which has a spray of oil and within one minute it turns into fluffy stuff which you can efficiently serve with honey, maple syrup, and strawberry jam. 
Smoked Meat 
You can also add an item of steak or smoked chicken or beef roast with the mayonnaise dip to add more flavor to your hi-tea. Well, steak, roast, and BBQ are something that we always prefer to have with a fork, so having meat, beef, or mutton with fresh, dried chilies sauce or mayonnaise dip proves to be a really attractive item in Hi-tea that provides many beneficial nutrients to us. Hence, it is a healthy item to choose from.
Read 
Why Howmuch POS Is The Best System For Your Grocery Business?
Write a Comment
0 Comments