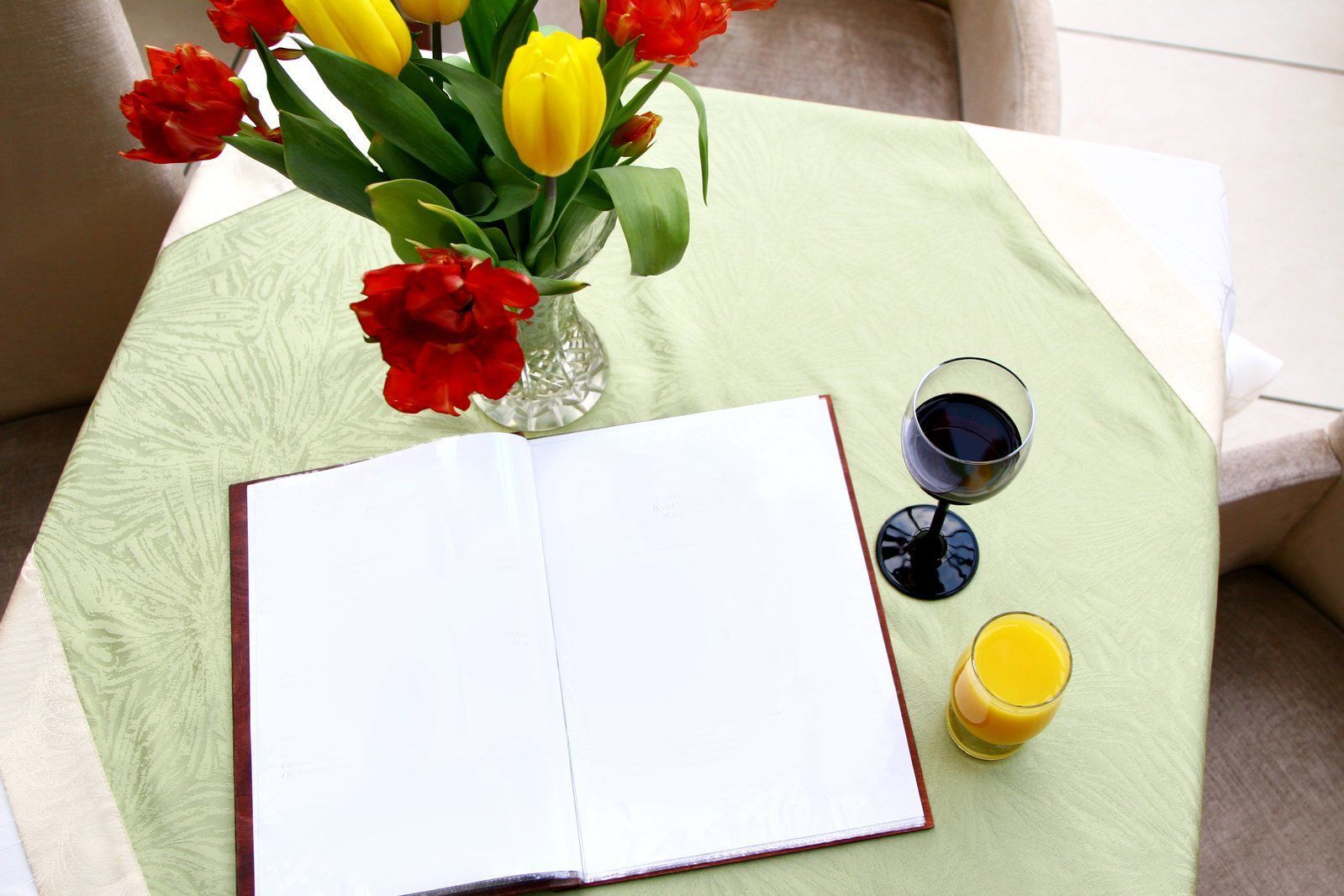 Arsala Khalid

2020/02/07

3 Comments

2 Likes
It's the month of February and you know you can just feel the love in the air...even if you are a single pringle. Whether you love or hate Valentine's Day, it is here nonetheless! You will see people with lovey-dovey eyes and gifts all month long. So, if you are single, instead of whining about valentine's day, enjoy the day with your friends and family! After all, the day is all about love, isn't it?
But, if you are in a relationship and want to find the perfect place to eat out with your special someone, well then, you are in luck as we have compiled a list of the best romantic restaurants in Lahore for couples! Also, it should be noted that we believe that love should not be limited to only a specific day or time. The scenes in Lahore are always changing and developing and so this city offers the best romantic spots to eat.
On this Valentine's day, take your spouse to one of these fantastic restaurants for a romantic meal and show them how much they mean to you!
Cafe Aylanto: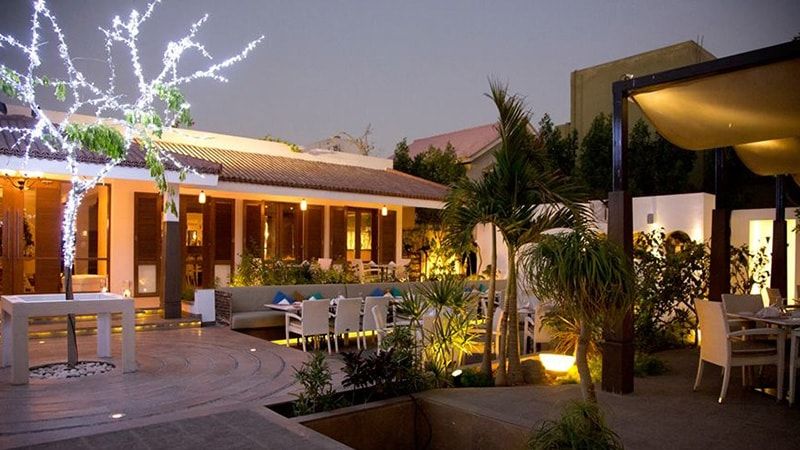 Cafe Aylanto is perfect for those who enjoy lavishness in their lives. It has been known for its superior quality in food, excellent ambiance and outstanding staff service since its inception and to this day, these qualities make the restaurant stand out. Aylanto is not only limited for couples but for family and friends too who want to enjoy a fancy dinner or lunch.
All in all, Cafe Aylanto is a very classy place that would make your significant other feel the love you feel for them with the superb ambiance and flavorful foods. You are offered two menus here; one desi and the other containing a large variety of dishes of the international cuisine so you can enjoy an artful menu that's perfect for sharing bites with your date here!
Cooco's Den: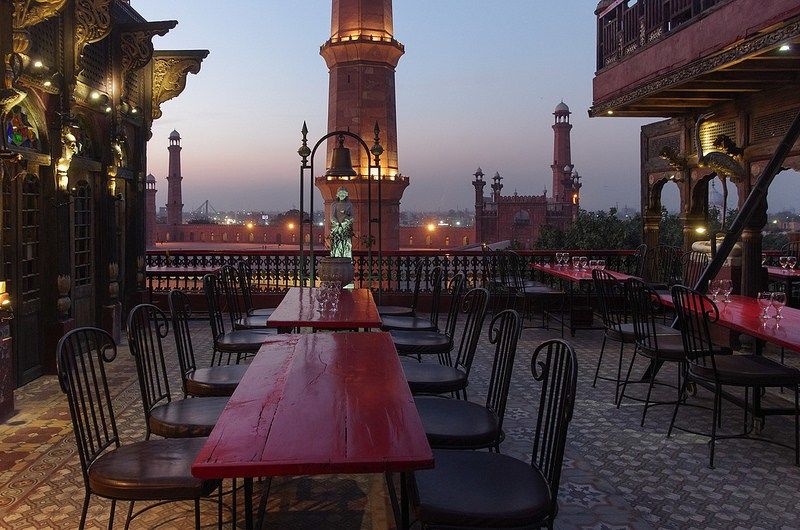 Is your better half a sucker for traditional food? Well then, we are here to inform you that Cooco's Den is one of the best desi food restaurants in Lahore! The place is surrounded by beautiful, historic architecture of Lahore- Badshani Mosque, Lahore Fort and Data Darbar. The view from the rooftop of Cooco's Den is truly breathtaking. The superior food served here only makes the experience more memorable.
Lahore's chilly weather during the month of February is ideal for a rooftop lunch or dinner at the restaurant. This restaurant blends art, history and class together in perfect harmony that leaves one in awe. It will be an opportunity missed if you don't visit this place with your significant other, that's all I am going to say!
Faletti's L'auberge: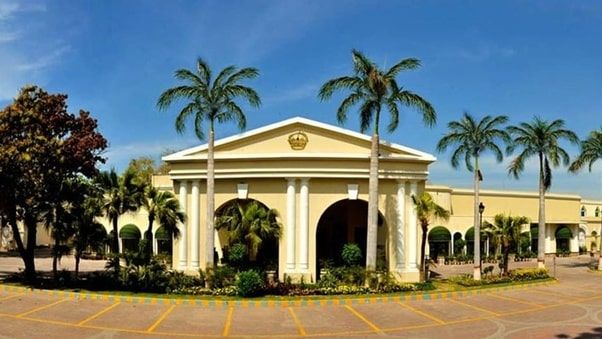 If falling in love with a building was a thing, I would unabashedly claim to be in love with Faletti's L'auberge's building. The hotel is just magnificent. The architecture of the place is grand and shows how much love and affection was put into designing it. Plus, the ambiance here is awesome, the food is commendable and the service is great.
In short, Faletti's L'auberge is everything you want when you think of a romantic restaurant. It truly is one of the best restaurants for couples in Lahore. It is commonplace for bridal shoots and is one of the few spots in Lahore that is visited more by couples than by families. So, do take your loved one here on 14th Feb, you can thank me later!
Lakhnavi Avari: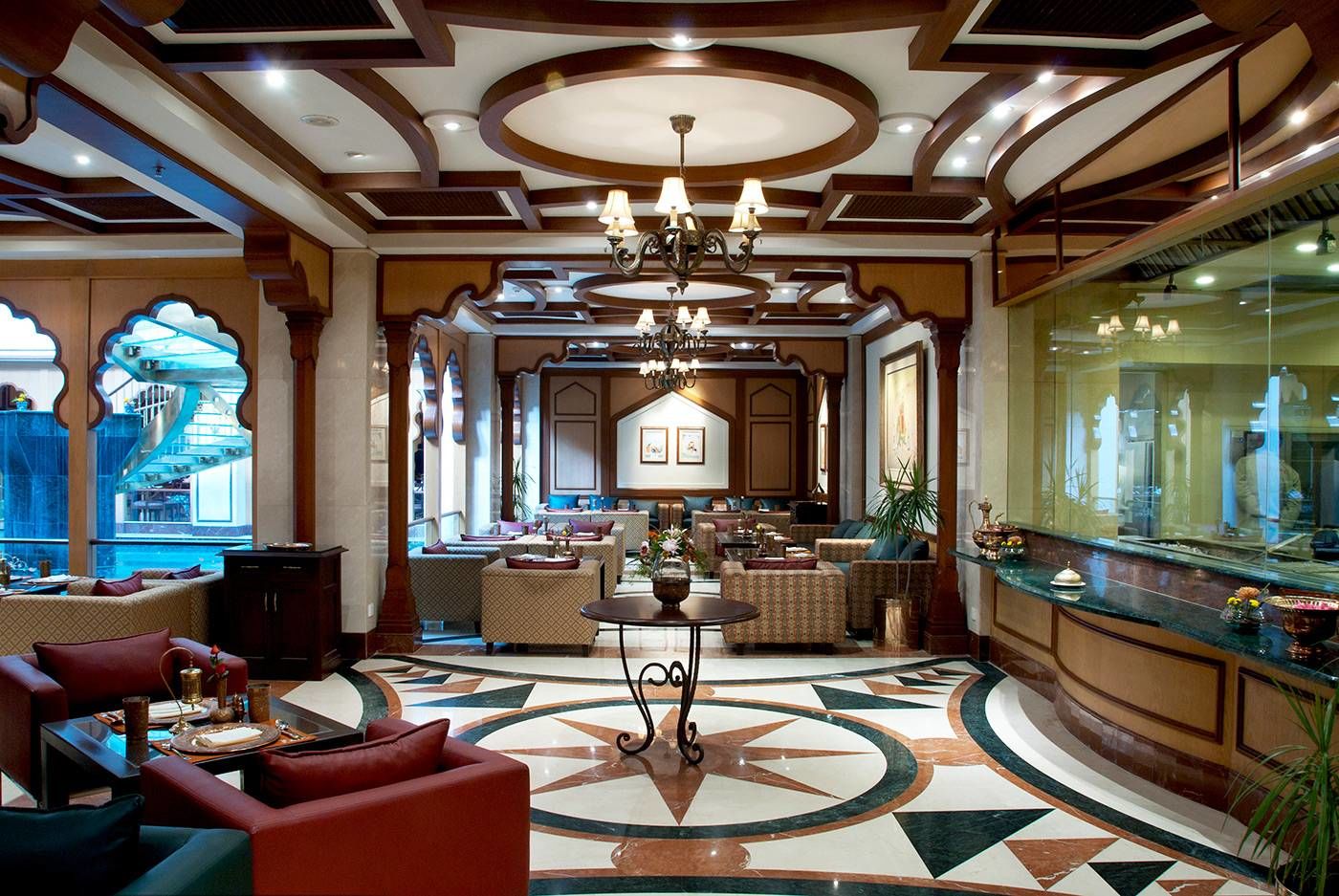 If you want to feel like you are a Mughal royalty couple then Lakhnavi Avari is the restaurant you need to visit. This place offers the most flavorful dishes with a rich, tasteful atmosphere and a building design that takes you back to the times of royalties. There is a large option of foods for you to choose from but if you are a confused fellow and find it hard to pick a food, go for one of their thalis.
Que Rico: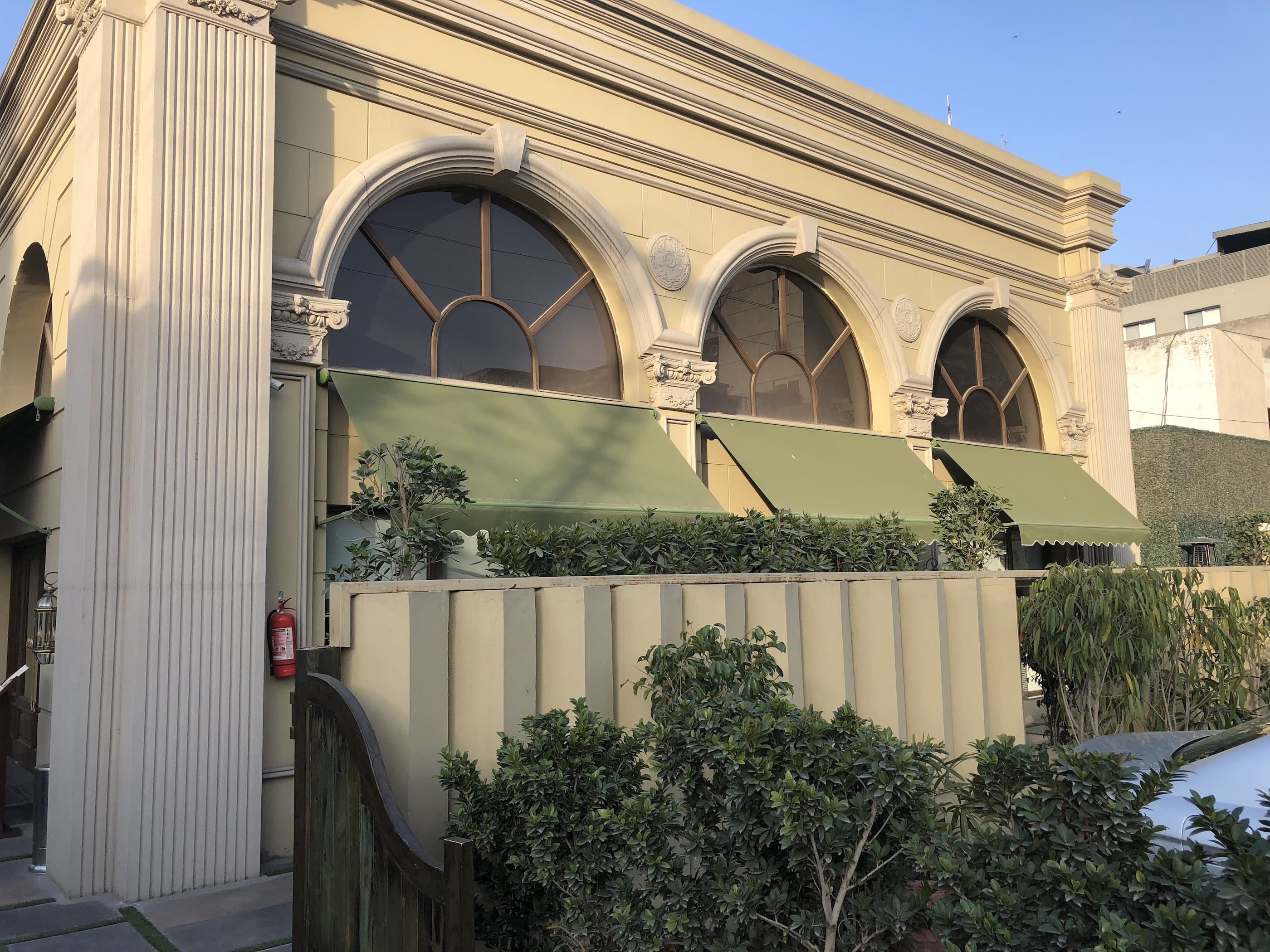 Que Rico is the Spanish word for delicious and so you might've guessed that this is a Spanish eatery in Lahore. If you and your partner have an exotic taste when it comes to food then this is the place for you. You are offered with a wide variety of meat here- duck, ostrich, mussels and obviously chicken and red meat. The romantic Spanish music that they play in the background only enhances your romantic dinner!.
If you like spicy food then you should definitely go here because the Spanish cuisine is filled with spicy foods. The decor of the place further enhances the experience and makes the whole experience feel more authentic. Overall, if you want to be a bit adventurous this Valentine's day with your food choices, do try Que Rico!
The Cube by Nishat:
Located at the heart of the city of Lahore, The Cube offers you great food and ambiance. Unlike most restaurants included in the list, The Cube doesn't have a very large menu. But all the dishes included in their menu are outclass in their taste and presentation. While it is a bit expensive, considering the special occasion, its elegant atmosphere paired with delicious food and remarkable service one would be willing to pay the price.
One more thing that stands out here is their excellent music choice. I've visited the place on several occasions and the music they put up always goes with the occasion and food! The portions served here are also quite big and will keep you and yours occupied with delicious bite after bite. So, if you are in the mood for a long dining experience with excellent food and a unique interior then this is the place!
Haveli Restaurant: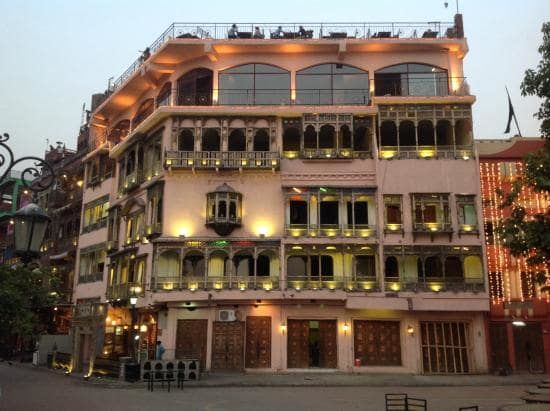 One of the most captivating and eye-catching restaurants of Lahore is Haveli. It is the one of the best places for anniversary dinner, a celebration of valentine's day, or just having a quiet lunch/dinner surrounded by Lahore's rich history as the restaurant is located at a very historic Haveli- Haveli Khalil Khan. This place is enriched with historic architecture and gives a beautiful view of Badshahi Mosque.
The best word that could be used to describe the restaurant is classic. The interior setting of the place is traditional, made up of pure wood. It is a great place for taking pictures because the hard-carved decor of this place looks just as great in pictures as it does in real life!
Conclusion:
In conclusion, Valentine's day is just another day to show your loved ones how much they mean to you. In order to live a happy life, we should value these occasions and celebrate them accordingly. Our spouses, parents, siblings and friends all deserve love from us and this day is yet another day that gives us the opportunity to do so. It's not a must to go out and celebrate the day though! If you feel like breakfast is something they would appreciate then check out the best places in Lahore for breakfast!
You can have the perfect candlelight dinner at home by decorating your place yourself and ordering from a food delivery service such as foodnerd that delivers food to your doorstep, from your favourite eateries, within minutes!
Write a Comment
3 Comments
Muneeb Ur Rehman
1 month ago
Hamza Ashfaq
2 months ago
Subscribe to our Newsletter
To receive latest updates and news enter your email address below.