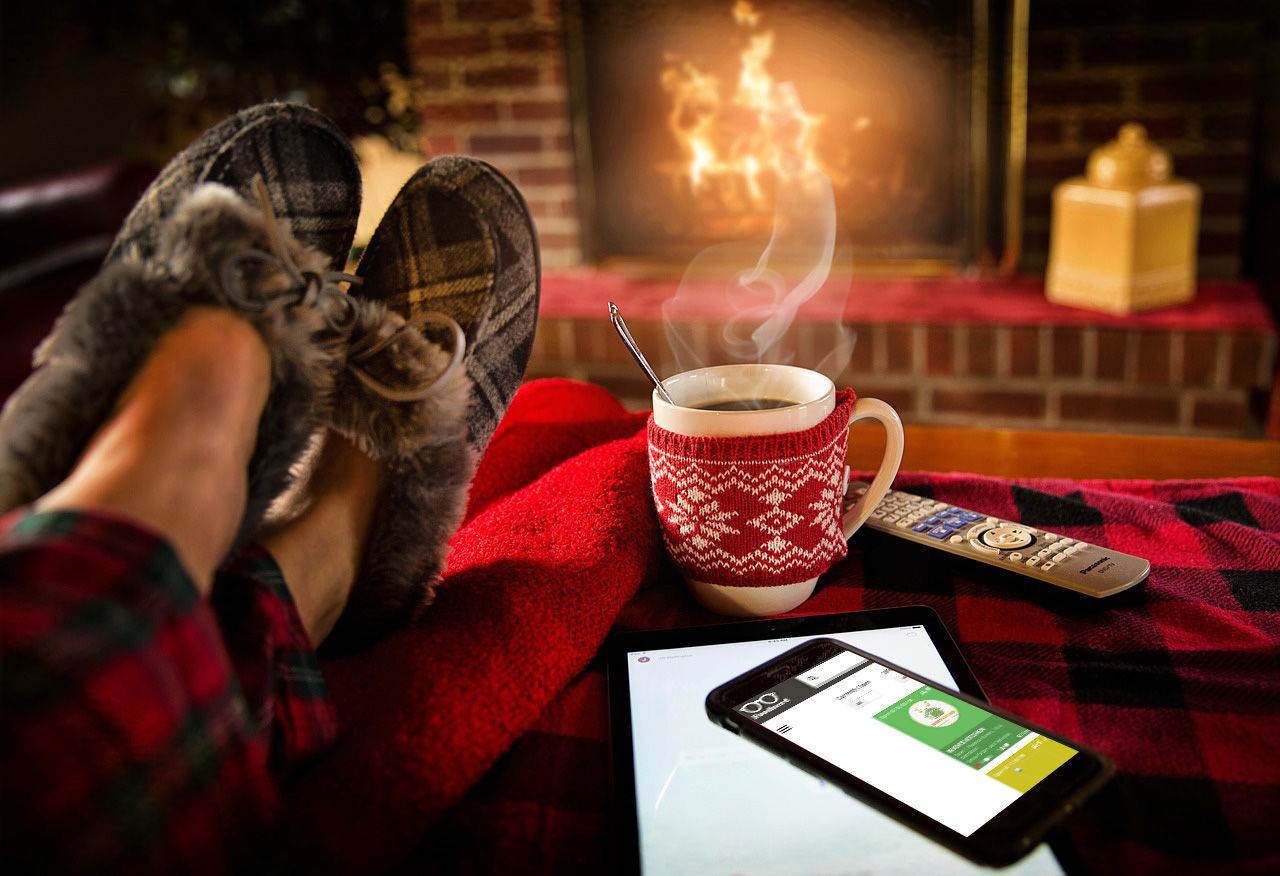 Muhammad Faizan

2017/11/22

0 Comments

1 Likes
Did you know it's important to change your eating habits to sustain the energy level in winters? According to the experts, we need a combination of carbohydrates, proteins, and fats at every meal to keep ourselves active during the winter season.
The chilly season seems to have hit Pakistan and warm beds and soft blankets can't be seen to be taken out of mind, body warming foods are one thing everyone rushes to.
Winter season affects more than your clothes and heating bill. So Foodnerd decided to winterize your food, be it at home or going out for a tasty meal. If you have decided to add a few favorite cold-weather foods start with these.
1: Soup
With winter's chill in the air, soup is our go-to when we need something to warm our souls. Be it chicken corn soup, Thai soup or vegetable soup the warmth flowing through your body on gulping a spoonful of our favorite soup can withstand any other winter delicacy.
But rather than wandering around for the perfect bowl of soup in Islamabad, Wang Fu easily become winter comfort food as the temperature drops outside.
You can check the 5 best Chinese restaurants in Islamabad or order it here.
2: Citrus
Citrus fruits including oranges, kinnow, and grapes have the advantage of containing several different antioxidants that may help prevent a range of health concerns. These fruits are available in abundance in the winter time and can add sunshine to dreary winter season.
Citrus are loaded with vitamin C that helps in fighting different diseases including cardiovascular, cancer and skin damages from sunlight.
3: Hot Coffee
Another great way to warm up your body on cold Fall or Winter days is a cup of hot coffee. Though these tasty, mocha-infused, chocolate-laced beverages with whipped cream tend to have high calories, fat, and sugar. But you can always ditch your diet plan during long cold weekend nights and enjoy a sip of hot coffee with friends.
Relish the cozy winters at the Atrio rooftop and enjoy the margalla view. And if you are tucked under a blanket, don't worry order it online.
4: BBQ
It's never more fun than to have a BBQ at the coldest time of the year. From mutton and beef to lamb there is nothing that can't be enjoyed on the grill. This method has the amazing power to increase the taste in the food. Not only this but barbequed food has lesser calories count as well.
Just because mercury has plunged in your city, doesn't mean you can't still fire up your BBQ place. So enjoy the amazing tastes that winter has to offer or you can order with just a few clicks from Khiva and Tandoori.
5: Dark chocolate
The drop in temperature marks the return of the cocoa-based dark chocolate. It is one of the best natural sources of antioxidants, iron, magnesium, and zinc. That's why dark chocolate not only reign supreme in the dessert world for its bittersweet taste but it also ranked one of the healthiest food in winters.
It's time to indulge yourself with absolute best chocolate varieties that are a downright delicious treat.
6: Dry Foods
As chilly days of winters arrives we all become fond of dry foods. Whether you eat separately or use it in the dessert, dry foods have nutrients which are beneficial for the whole body. Comprising commonly of walnuts, peanuts, pistachios, cashew nuts and almonds.
They not only keep you warm but also prevent you from weight gain, heart diseases and other such ailments.
7: Fish
Fish is unassumingly the best winter food that is thoroughly enjoyed throughout Pakistan. During the winter months, when you have limited exposure to the sun, food sources of the bone-healthy vitamin become even more essential.
Fish is super nutritious loaded with omega 3 fatty acids which are really good for the heart. In addition to this, they also keep your body warm. For all these benefits these little swimmers definitely deserve thumbs up.
Craving for one? Order from your favorite restaurant from Foodnerd.
Share your favorite food from the above-mentioned list and let us know in the comment box.
Write a Comment
0 Comments
Subscribe to our Newsletter
To receive latest updates and news enter your email address below.