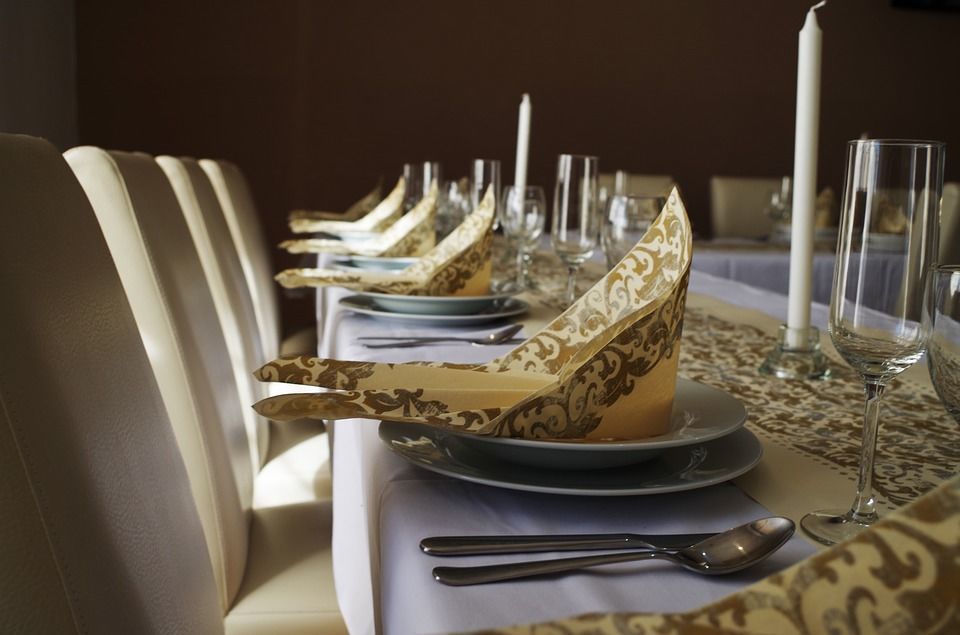 Shoaib khan

2018/05/30

0 Comments

0 Likes
The trend of eating out on Sehri is getting popularity. When summer vacations and Ramadan match together the results are amazing. Especially with teenagers instead of waking up at Sehri, they are up till Sehri time.
There are a couple of good places to enjoy Sehri this Ramadan, few known brands are also offering Sehri deals at very reasonable prices. The lavish dishes arrangements required good per head cost but its Worth It.
Long day fast and long prayers of Taraweeh leaves the teenagers hungry to plan for local food places every. Desi foods like siri paya, nihari, halwa puri, chanay, palak paneer, parathas, tea, and lassi.
In 2018 Ramadan, Sehri time presents very pleasant view people are seen with friends and families dining in the open air with cool breeze and smell of barbeque.
People from different segments of the society have been seen enjoying the Sehri at their favorite places. This Ramadan people have been seen more attracted towards desi traditional dishes during Sehri time.
That is why the majority of the restaurants and even fast foods have now included these types of dishes to their Ramadan menu. People start arriving after midnight to get seats at restaurants, most of the restaurants are sold out well before the Sehri closing time because people also place take away orders.
During Ramadan month the tea shops are usually replaced by the lassi and juice shop for the customers. During daytime shops are usually closed until evening, shopkeepers and markets are fully functional after sunset and this situation remains as it is till Sehri time in the morning.
Since Ramadan is in summers, the toughest season for the Muslims to practice their religious obligation in its true spirit. It also becomes challenging for the people to carry out daily activity normally during fasting hours.
So the business activities are at their peak after sunset to Sehri closing time, it's also the coolest time during 24 hours of the day. Foodies are not attractive to a conventional place like food street Islamabad but they are picking the places according to the best deals and offers by the restaurants this time.
Also Read: 5 Places in Islamabad for a Perfect Buffet
Low Budget Best Deals
The capital city is considered to the most expensive city in Pakistan and it's true to some level. Which is why the people especially foodies are constantly looking for best deals or best return on the money.
Obviously, everything has its price and one cannot expect to get all the desired dishes within his pocket range. These deals here are from the best taste providers in Islamabad, in consideration to Ramadan they are offering best deals so that ever should have fair chance to try and afford it.
All these deals are under and equal to 500 rupees for Sehri, platters, and deals.
• Pablo's is offering English platter to the customers from 375/- to 395/- per head. Giving best offers in Sehri and Iftaar as well.
• Jessie's is not very experienced in the food industry but the celebrity association is doing wonders for the brand and currently, they are offering Sehri at 495/- per head.
• Bhaati Gate carrying on the traditional taste with sensational atmosphere, offering Sehri buffet 495/- per head.
• Dainty's came up with a well-crafted deal for the customers to get satisfied with fast food stuff in just 500/-.
• Yogi Huas is included in this list because of its Sehri buffet offer of 499/- per person. It is a very enticing offer considering the dishes which includes nihari, naan, siri paye, palak gosh and much more.
Also Read: These 6 Places in Islamabad Serves Some of The Best Pizza
Best Deals
• District 6 located in heart of Islamabad offers a wide variety of treats in Iftaar buffet.
• La-Terrazza located in centaurs mall, provides you the opportunity to enjoy the meal with beautiful margalla mountains and cool breeze.
• MJ's F-10/2 is ready to surprise you with an extremely enriching taste of desi delicacies, numerous dishes variety in vegetable, lentil, meat, chicken, and mutton.
• China Town located in F-8 is one of the best taste providers in Islamabad, is a must try restaurants for foodies this Ramadan.
• Tandoori Restaurant best destination for desi dishes with a very pleasant environment.
• Chatta's F-10/2 like names suggests traditional desi dishes are the best things to look for when you visit Chatta's.
Write a Comment
0 Comments
Subscribe to our Newsletter
To receive latest updates and news enter your email address below.