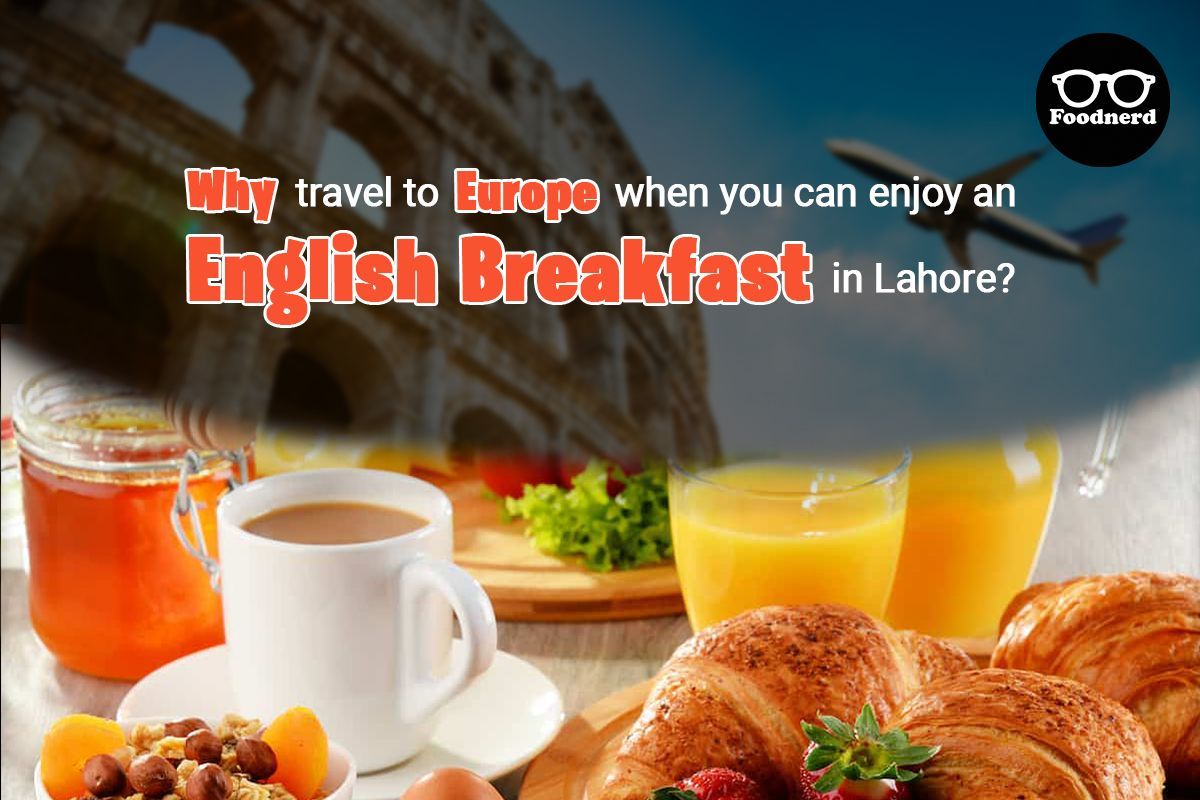 Nubaira Ahmer khan"

2022/10/18

0 Comments

0 Likes
Breakfast is the best thing that lighten up your mood. The aroma of freshly brewed coffee with the baked cakes, bread, and cookies make the morning breakfast super delicious and mesmerizing. However, we feel the taste of breakfast on the weekends, not on ordinary days.   
However, whenever we search for the best breakfast ideas in Lahore or the most amazing breakfast places near me, We end up with multiple choices. However, the most common of all the breakfast choices in Lahore revolves around Desi food. 
So breakfast restaurants usually take us from Sadiq Halwa Puri to Phaja Paya, Amritsari Hareesa, and Bandu Khan. They are among the top restaurants in Lahore that you can consider for Desi food in Lahore. 
But, not every time we crave Desi, we crave freshly baked buns, cakes, fresh fruit, waffles, with delicious hot chocolate milk, American coffee, or a milkshake that is not only super healthy but also energetic. 
Therefore, if you want to make your breakfast delicious and elite, then you must give yourself or your loved ones a treat on the weekends and make the breakfast a royal treat. As in our ordinary days, we do not give much importance to our breakfast. 
It is evident in our hectic daily lives that we barely find time to eat a proper breakfast. Sometimes school, college or university quizzes hinder our attention, while in adult life, job meetings and hectic work make our breakfast ordinary. 
Therefore, for your own happiness, you must take some time from your busy schedule and make breakfast time amazing and unique, especially on weekends. You'll notice a very significant difference in your mood after having a fulfilling breakfast. 
What Are The Top Options In Lahore For Breakfast?
While considering the breakfast options in Lahore, all we got is Desi nashta in Lahore ( desi breakfast in Lahore). However, why repeat the same thing all over again and again when we have plenty of other breakfast options as well in Lahore, such as Italian, Continental, Desi, and English style breakfasts? 
Well the desi breakfast in Lahore comprises all the desi items such as halwa puri, channay, nihari, hareesa, while in beverages you can find sweet or salty lassi, and different types of tea most commonly the doodh patti. etc. 
At the same time, the English-style breakfast comprises fried eggs, sausages, bacon, tomatoes, mushrooms, fried bread, and pudding. You can order cold or hot coffee, ice cream shakes, sundaes, and hot chocolate milk.
Read
Kashmiri Tea The Gift Of Winters
Perfect Afternoon High-Tea Ideas
Best Restaurants Famous For English Style Breakfast 
Although breakfast is everyone's favorite part of the day, it brightens up the day with its mesmerizing taste. Also, in Lahore, you will get plenty of options for breakfast. All you have to do is to find out whether you are craving an English-style breakfast or a Desi one. 
However, for your ease, we have highlighted the best options for you where you can enjoy the best English-style breakfast. 
Just Click and find the the best desi places to eat breakfast in Lahore 
Molecule Coffee and Continental Food
If you want to start your day with a smile, try molecule coffee and continental food in Lahore. They have a very fine dining experience with a great quality meal and the best ambiance, elegance, and sophistication.
At Molecule Coffee and Continental Food, you will enjoy the best breakfast buffet in Lahore because it is a top-notch restaurant. You can consider their beef or chicken panini on their menu with a brownie shake, which is so yummy. 
Read 
Can Ice-cream Help You Lose Weight
Lord Of Food
The Lord of Food is considered the best cafe in Lahore that recharges the battery with its good quality, healthy food.  The ambiance of the Lord of Food is very nice and calm. You can definitely enjoy the yummy breakfast here. 
The top section in Lord of Food is Dessert, which offers the delicious walnut brownie. Also, if you prefer sugar-free items, they have a sugar-free cookie option as well. One of the amazing things about the Lord of Food is that they have a very versatile menu.
Read
10 Unique Health Benefits Of Honey You May Not Know
Amazing Lemon Uses You May Not Known
Butlers Chocolate Cafe
Butlers chocolate cafe offers the best coffee in Lahore. It is really famous for its absolutely amazing chocolate taste. It is the top place that knows exactly what a chocolate craving is and their fulfilling brownie will make you fall in love with its taste.
Ranging from sundaes and ice cream milkshakes to warm cups of coffee, the butlers will never disappoint you. Butlers is a hub of chocolate that provides a variety of items and you can definitely cherish the good memories here.
Read
Healthy Benefits Of Eating Date (Khajoor)
Types Of Dates (Khajoor) That Are Best For You
English Tea House 
If you haven't visited the English Tea House in Lahore, then what is the point of having a weekend without enjoying it to the fullest? Don't repeat the same breakfast on weekends and just go to an English tea house. 
One of the most amazing things about English tea houses is the waffles. The taste is amazing, so don't forget to taste the best waffle lahore from here and enjoy the superior English-style breakfast taste with a warm mug of coffee.  
Read 
What To Know About Diabetes And Milk?
Most Popular Tea Brands In Pakistan
Urban Yogilicious 
Are you a fan of eggs and do you make them a regular part of your breakfast? If so, have you tried different egg recipes because eating the same egg every day can get boring. That is why it is suggested to you that you visit an urban cafe yoglicious and try different eggs.
The amazing thing about urban yogilicious is that they give their customers an opportunity to get something customized, and it is absolutely amazing. So enjoy the variety of choices. i.e. scrambled eggs, baked beans, poached eggs, motel eggs, muffins and muffins at urban yogilicious.
Read 
Trending Ice-Cream Brands In Pakistan
Write a Comment
0 Comments