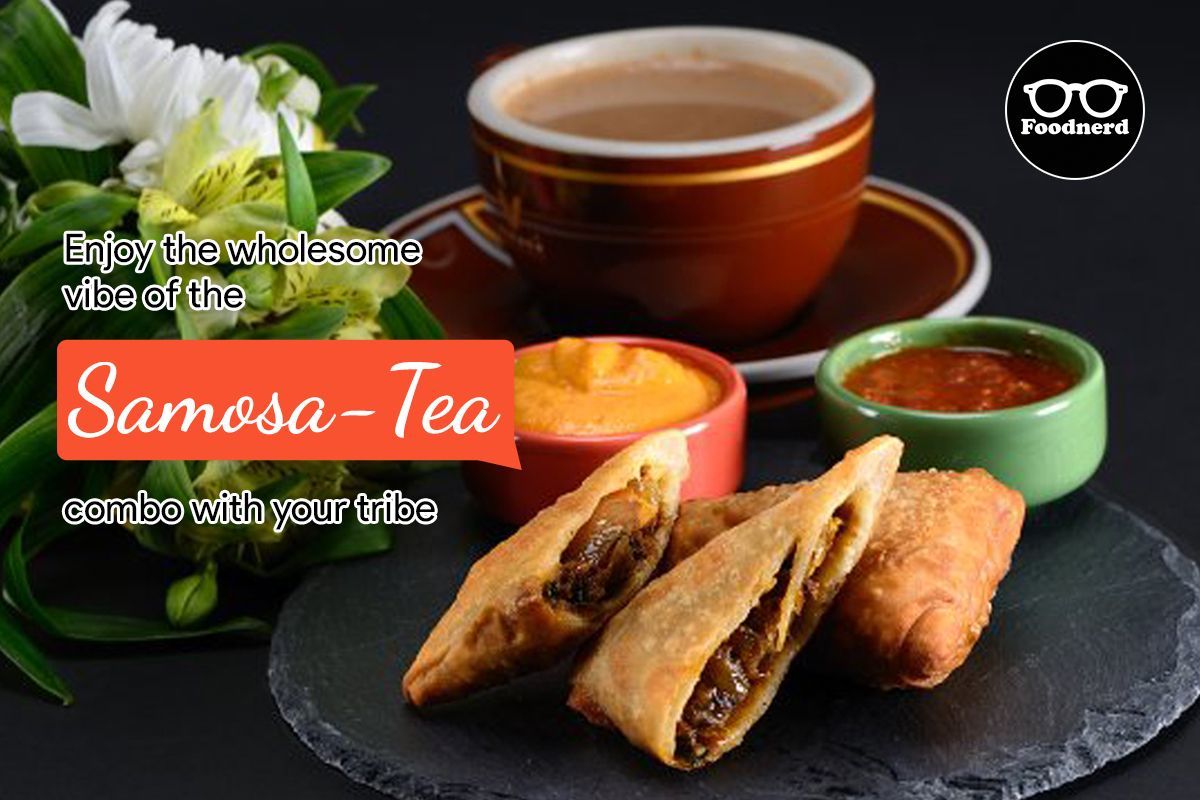 Nubaira Ahmer khan"

2022/05/23

0 Comments

0 Likes
Samosas are one of the best snacks that are small in size, reasonable in price, and give us enormous joy. No matter what age group people belong to, when it comes to samosas, everybody loves to enjoy this simple samosa. It is a very simple snack made with a very quick and easy recipe and is considered a must-have snack on special occasions. If you are a fan of samosa and you want to taste the best samosa in Islamabad, then you are at the right place because we have highlighted the best samosa place in Islamabad.
What Is Samosa? 
Samosa is a fried snack made with the dough of all-purpose flour with carom seeds, salt, oil and kneaded with water. It is stuffed with different fillings and, based on the samosa stuffing, they are recognized as such as Aloo samosa, Keema Samosa, Vegetable Samosa, and Macroni Samosa. Samosas are served with different sweet, sour, and spicy sauces known as chutneys. It is considered a complimentary item and served in front of guests. Similarly, different occasions such as hi-tea, birthdays, parties, friends' and family get-togethers are considered incomplete without samosa. Furthermore, in rainy weather, people crave samosas and tea, and this is considered the best combo that gives memorable vibes. The taste and fragrance of samosa are so amazing that one can not stop themselves from eating more and more samosa. Lastly, samosas are available in every sweet shop. If you are too lazy to go outside and buy samosa, you can order samosa online from the best samosa shop on Foodnerd.pk. 
The Best Place To Buy Samosa In Islamabad
Hunting for the best samosa in Islamabad is the most difficult task because most of the best samosa shops are located in Rawalpindi, and it takes a lot of effort to visit Rawalpindi just to eat samosa. That is why, for your ease, we have highlighted below the best places to buy samosa in Islamabad. 
Read 
School-Going Kids' Lunchbox Idea For Mothers
Siddique Sweets & Bakers
The Siddique Sweets and Bakers in Rana Market F-7 is the most popular samosa place in Islamabad that gives you the delicious samosa and jalebi that you love to eat. The mouthwatering aroma of samosa and rolls outside the shop is just so incredibly tempting that one cannot resist trying samosa jalebi and spring rolls from here. Siddique Sweets and Bakers is the most recommended samosa shop in F-7.
Tehzeeb Samosa
If you are craving for the best samosa in Islamabad, then you must try Tehzeeb's chicken and keema samosa. The Tehzeeb bakers' samosa is good in size and it is so fulfilling that you just need a maximum of samosa to feel full. Similarly, the Tehzeeb offers the best samosa in town. No doubt their other bakery items taste heavenly, but the samosa is also very tasty. So if you are looking for the quality and taste simultaneously then tehzeeb samosa is the best option. 
Read 
Great Tips for Healthy Eating After Ramadan
Asali Bengali Samosa
They give you the authentic taste with the best quality and the prices are unbelievably quite reasonable. The best thing about Asali Bengali samosa is that they have a variety of options available, such as macaroni samosa, aloo samosa, vegetable samosa, and keema samosa. Similarly, chicken and vegetable rolls are also available, so if you visit Farooqia market F7, then you must try the Asali Bengali Samosa. 
Read 
Jamil Sweets 
It provides the best and most unforgettable taste of samosa. They also offer other refreshment options such as dahi baray, pakoray, and gol gappay as well, which are really delicious, but nothing beats their tasty samosa. The delicacies of Jamil sweets have gained a huge fan following all across Rawalpindi and Islamabad. They served the best sweet and salty items. So just try Jamil's sweet samosa immediately and enjoy the crispiness and spicy flavor in perfect weather with your favorite people. 
Read 
Healthy Benefits Of Eating Date
Sardinia's Snack Bar
Sardinia snack bar is the best place to buy samosas in Islamabad. It is also popular as the agha khani samosa and it is located in sector G6. No doubt, everyone loves to eat, but when the food is lovely, you just become a die hard fan of that food. Samosa doesn't guarantee you a perfect body shape, but it will promise you good mental health. To be very honest, Sardinia snack bar samosa will make you fall in love with samosa. So if you haven't tried Sardinia samosa yet, don't wait anymore and go ahead.  
Read 
What Are The Most Popular Restaurants To Shortlist During Visit To Islamabad?
Introduction To Pakistani Cuisine
Write a Comment
0 Comments