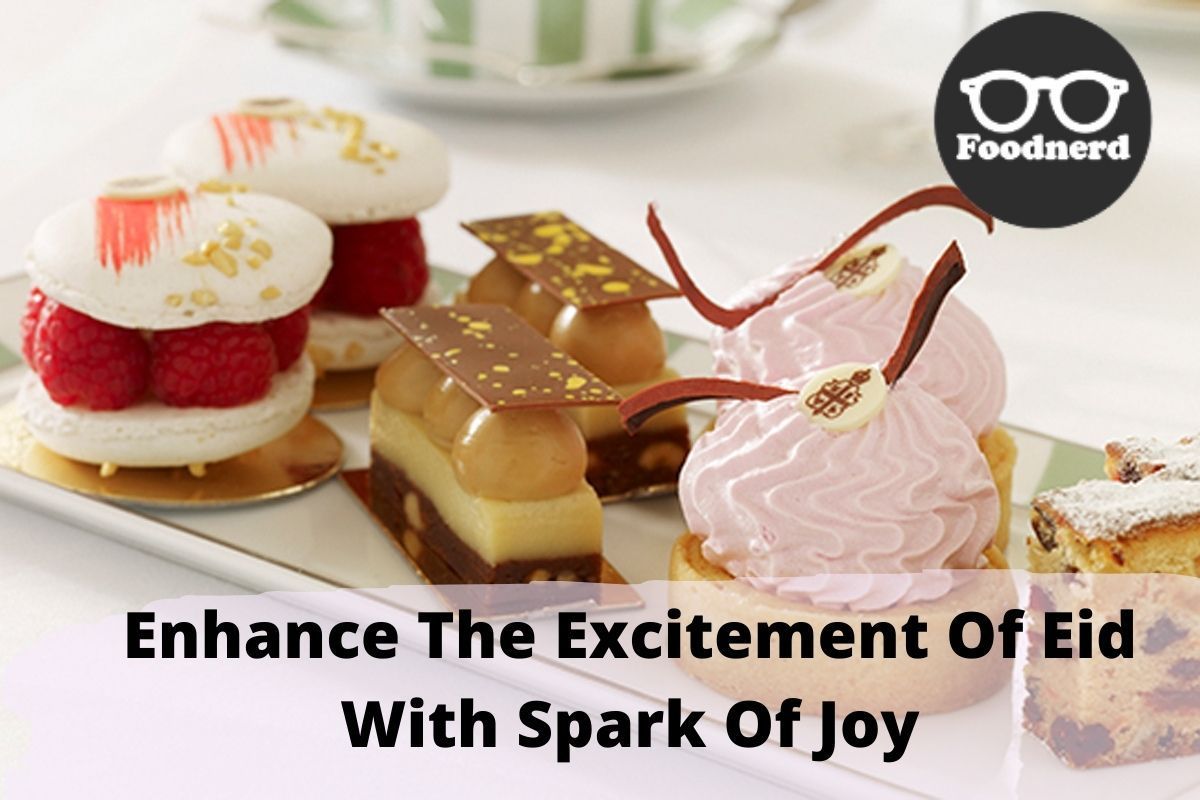 Nubaira Ahmer khan"

2022/05/02

0 Comments

0 Likes
We often hear the sentence from our elders that Eid is just for Kids, and soon you notice that as we are also growing up and now we don't feel the same Eid way as we used to in our childhood. Some of us are far from home and don't get the chance to return home to celebrate eid; some are married and move to a new family with a new beginning leaving behind the old memories and traditions. While the families hardly meet with each other. The only spark in our lives left is the friends, colleagues, and neighbors in our immediate circle, and we spend most of our time, our happiness, our grief, and everything with them.  
Eid is the name of celebrating happiness with our relatives and giving them respect by visiting them. It is the occasion of new beginnings, generosity, and kindness. Eid relieves our busiest schedule and celebrates our life with loved ones. No doubt this eid is more unique than the eid in the past due to the outbreak of global pandemic COVID-19, and to maintain a safe distance, we all celebrated a very different eid without spending this blessed day with our loved ones. However, the post-Covid eid is entirely different and a fresh start towards optimism, love, growth, and happiness. If you want to make your eid unique and memorable, then continue reading it to collect some fantastic ideas to make your eid gathering memorable. 
How To Make Your Eid Celebration Fun?
Well, Eid is an inspiring occasion that brings joy and happiness. You can make your Eid super exciting by following the plan which is given below and see how it works. 
Celebrate The Chand Raat
The first thing in celebrating the eid is its preparation, which includes buying new clothes, bangles, henna, and jewelry. At the same time, the deep cleaning, washing, and changing of home settings also had in the never-ending preparations of Eid. Hence, all these are the things before the eid, especially on the moon-sighting day, also known as Chand Raat. You can make the change Raat super excited by inviting your friends and family to your home, then collectively going outside to eat ice cream, buy bangles, and going to a parlor where they give services of applying henna. At the same time, if you prefer to stay at home in Chand Raat, you can celebrate it with your friends and family by arranging henna parties at home and encouraging every family member to participate and apply henna. While for your munching, you can put snacks, you can order ice cream or pizza online from foodnerd. pk. 
Read 
Soft & Chewy Granola Bars; New Trend, New Addiction
Incredible Things You Should Know About Potatoes
Arrange And Pack Gifts
Giving gifts is one of the most important gestures of love that we can not ignore. No doubt whatever age we reach receiving gifts presents and eidi is the best feeling ever. So you can make your eidi super exciting by arranging gifts, gift cards, and eidi and packing in a beautiful way to surprise and excite your loved ones. If you can't find any time to arrange gifts, you can make handmade cards, bracelets, or any unique baskets full of sweets, cakes, and envelopes of Eidi for your loved ones, especially kids who love these kinds of presents. You can arrange the boxes of candies, jellies, and chocolates easily from any superstore or grocery shop, and you can order them online via Hommuch. Pk.
Dress Up Nicely 
The important thing to consider in eid is reciting the Quran, offering prayers, dressing up nicely, and decorating your home. Apply perfume and spray the fragrance in your home to develop a feeling of eid. It is sunnah to wear new clothes on Eid. Also, if you want to decorate your home, you can find different ideas and things online for home decoration. Ensure to engage everyone in your home in the decoration activity and cherish these moments to make your day more memorable. Furthermore, once you wear the best outfit, don't forget to take pictures with your family and capture these moments for later memory.  Make sure to contact every member of your family and friends and make video calls with your extended family. 
Cook Delicious Cuisine
Most people make their traditional dishes on auspicious occasions. You can also cook some excellent food or bake delicious cakes, pastries, or pizza for your family and guests. Also, you can get ideas from foodnerd if you want to know some traditional dishes, pan Asian cuisine or any other food idea. You can also engage your kids in cooking and baking because it is the most exciting activity to do, and all the effort is worth it when you finally cook the meal and enjoy eating it with your friends and family. The best and easiest activity is to bake delicious dates cake, walnuts, or different types of cakes and brownies with your kids and enjoy the sweetness of desserts.
Read 
Introduction To Pakistani Cuisine
10 Desi Food Restaurants In Lahore You Might Not Aware With
Enjoy Eid Shows
After the family gathering over lunch hi-tea or intimate dinner, you can enjoy the time by watching fantastic TV shows with your friends and family and enjoying every moment to its fullest. And for the showtime, arrange snacks that are readily available in grocery stores, and if you plan to eat some fast food, you can also order food online. Well, there are different comedy shows related to eid, so don't forget to watch them. Also engaged with kids for other video games and outdoor games to make this day more fun. 
Read 
5 Most Popular Saudi Rice Dishes
Write a Comment
0 Comments