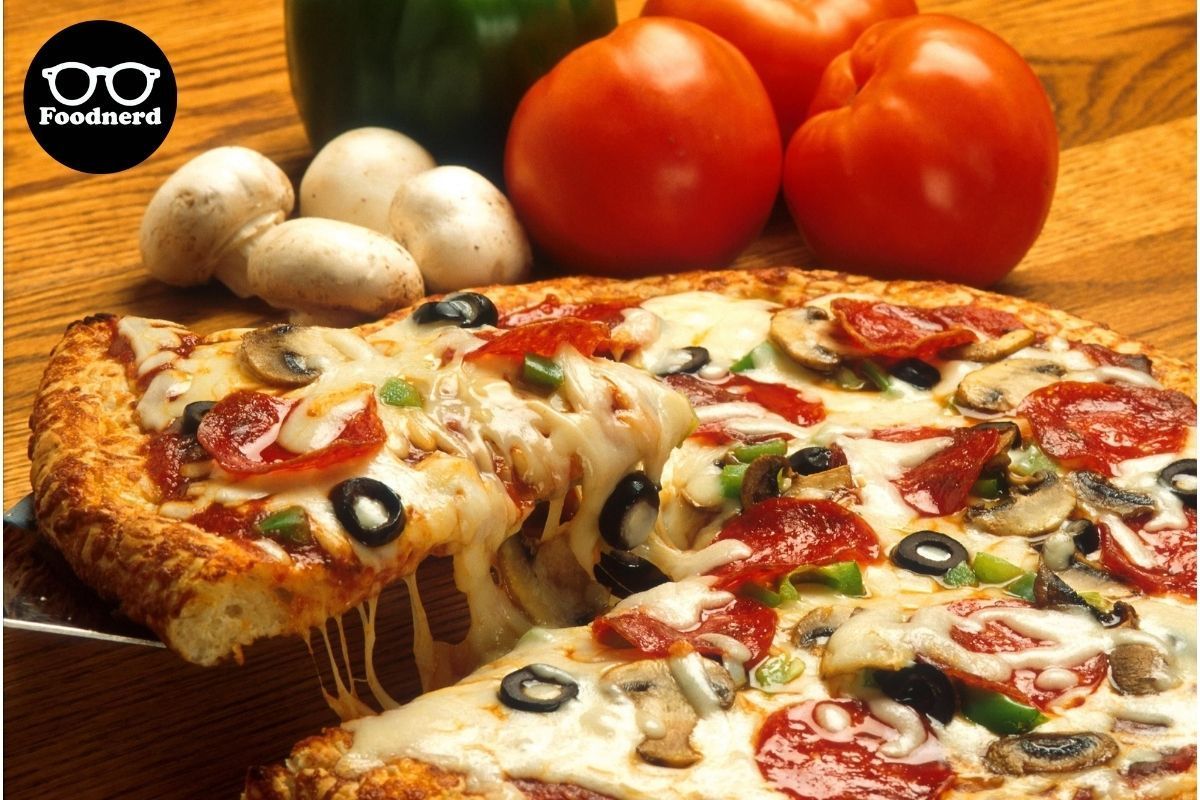 Nubaira Ahmer khan"

2021/12/22

0 Comments

0 Likes
The sour, salty, sweet, and delicious taste makes up tempting pizza which we crave even in the middle of the night, during lunch break, and for afternoon snacks. Do you know pizza is a renowned dish which is liked by everyone? It tastes extraordinarily delicious and tempting that people crave even in the middle of the night. It is the most loving dish all around the world, and you can quickly eat it while driving, while watching a movie, doing any work or while studying. So it is a good thing to enjoy every time. Pizza is also a good option when you are hanging around with friends and want to eat something reasonable that can be easily enjoyable by all. Similarly, pizza is a good option if you're going to give a treat of your birthday party, job, promotion, or any success. Well if you are living in Rawalpindi and want to have a rough idea about the most reliable places of pizza, then this blog is the right place for you because we have highlighted some of the top places where you can easily enjoy pizza in Rawalpindi. 
Top 7 Pizza In Rawalpindi
The top 7 places in Rawalpindi that offers the most delicious pizza are highlighted below please have a look.
Pizza Square 
If you are looking for the best pizza place in Rawalpindi, Pizza Square is your place. They offer you freshly baked delicious pizza. So why are you still thinking about having pizza? Just level up your pizza game by ordering the super tasty pizza of your choice from the pizza square, or make it possible by ordering it online.  The people living at the Westridge, Rawalpindi, would feel convenient to enjoy it because it is present there. Whenever you roam around pizza square, undoubtedly, the fragrance of their pizza will push you to order and devour it.
Italian Pizza
Make your pizza craving exciting with Italian pizza, the best pizza stop in Rawalpindi. The good thing about Italian pizza is that they offer the best pizza deals in Rawalpindi. Italian pizza is also an excellent place to rely on pizza, and no doubt their prices are highly reasonable. There are many branches of Italian pizza in twins cities. So you can enjoy it in Islamabad as well. 
Pappasallis
The pappasallis offers you the best pizza in Rawalpindi with the versatile topping that makes a perfect pizza bite. Pappasallis makes pizza with heart. If you are an intense fan of every pizza item and love to enjoy every ingredient, including cheese, eggs, onions, mushrooms, tomatoes, olives, corn, etc., you must order pizza from pappasallis. Similarly, the pappasallis pizza offers you a variety of pizza with different inches; hence it allows you to enjoy pizza alone or with family and friends.
New Yorker Pizza 
The new yorker pizza offers the most appealing and delicious pizza in a town. The good thing about them is their pizza presentation and new yorker time square pizza idea, which makes their pizza looks more attractive than a simple round shape. Their signature Newyork special pizza with stuffed crust makes you fall more and more for it. The size of their 21' inches most giant pizza is enormous, and you can wholeheartedly call it that it is the exact largest size of pizza you always expect when you order a large pizza. Similarly, they offer you the option to make a combination of toppings on the different corners of the pizza, thus letting you enjoy four different pizzas simultaneously. 
Read 
Best Pan Asian Cuisine In Rawalpindi
Broadway 
If you are obsessed with trying the new pizza and probably looking for the best pizza in Rawalpindi, give a try to broadway pizza that crafts a delicious thin crust pizza with seasonal vegetables and a perfect blend of spices. You're going to love the fresh and colorful vegetables topping on the broadway pizza with mustard or barbecue sauce presentation on the top that makes the broadway pizza extra tempting. 
Dominos 
If you have a passion for eating the yummiest pizza with excellent crust, then pick Dominos for that because it is the best pizza place in Rawalpindi that offers you the delicious taste with amazing crust in various options from thin crust to pan & hand-tossed dominos will never disappoint you. Dominos also offers their special weekend deal of buying two and getting one pizza free. So what are you waiting for? Just grab the deal and make your weekend more enjoyable with your peeps. 
Cheezious 
Cheezious in Rawalpindi is also one of the must-go places if you are craving a delicious saucy pizza. Their crown pizza has a special place in our hearts. They offer the most delicious and tempting pizza with overloaded cheese. I bet you can't get over the cheezious. Similarly, when it comes to dining, Cheezious no doubt provides a very comfy and the best dining experience. 
Read 
Different Types Of Cakes You Might Not Familiar With
Write a Comment
0 Comments