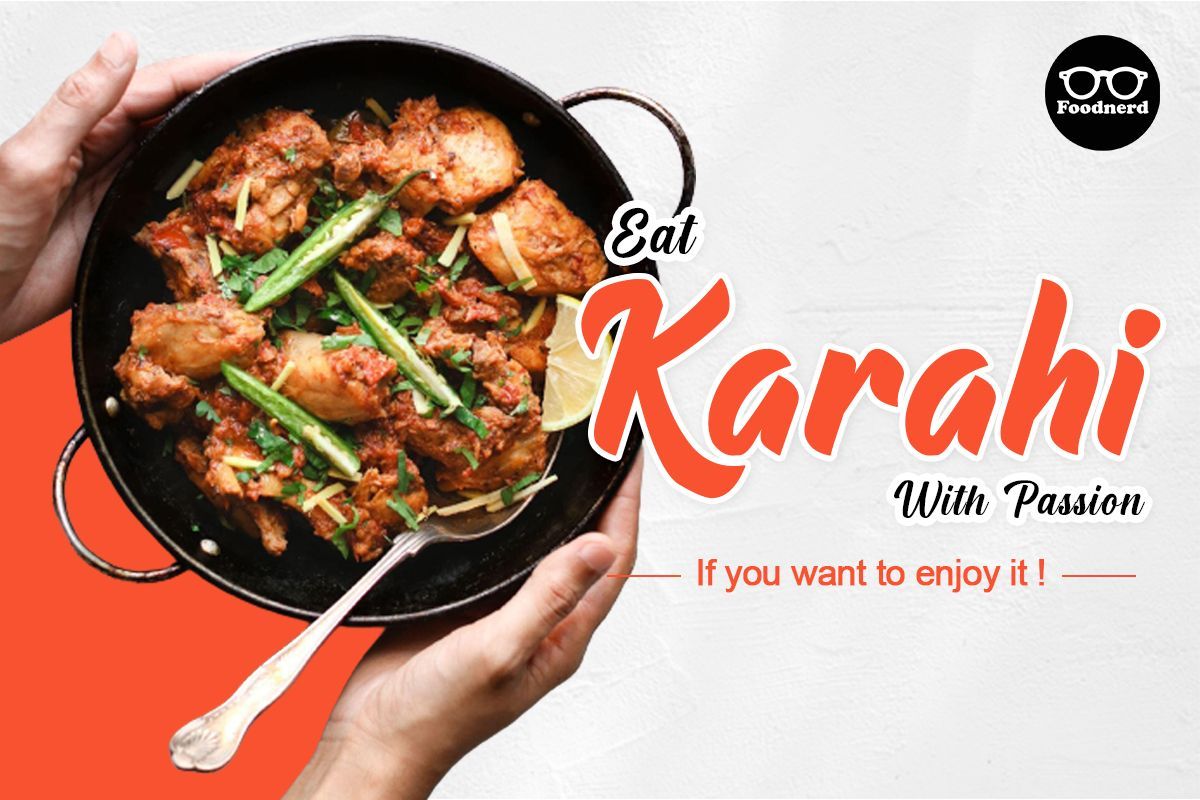 Nubaira Ahmer khan"

2022/08/01

0 Comments

0 Likes
Are you the one who gets excited about trying karahi? If yes, you must be familiar with the top-rated restaurants in Islamabad that serve the mouthwatering karahi you can't resist enjoying. Islamabad is often recognised among peeps as the city of burgers, but Islamabadis are undoubtedly one of the biggest fans of karahi. They love to enjoy the fantastic restaurants that serve delicious desi cuisine ranging from karahi, korma, different types of biryani and many more. If you are looking for the answer to which restaurant serves the best karahi in Islamabad, go anywhere other than Islamabad. 
Best Karahi In Islamabad 
For all the desi lovers, we have shortlisted the top karahi in Islamabad that serves spicy karahi with a tempting aroma. After tasting karahi from these restaurants, you'll forget burgers and all the junk food.  
Des Pardes
As shown from the name, Des Pardes is best recognised for Desi cuisine, which satisfies your desi soul with delicious taste. They serve a range of dishes, and all are worth eating. Ranging from seekh kebab to malai boti and white karahi des Pardes will never disappoint you. Also, the best thing about des Pardes is their tasty kulfi that gives you the reason to visit this place again and again.   
Read 
Can Ice-cream Help You Lose Weight
Tandoori 
Tandoori is the best place for karahi, matching the authentic vibes of eating desi food. If you are never a fan of desi food, you'll still admire eating the best karahi in Islamabad from tandoori which is Islamabad's mouthwatering restaurant. The staff at tandoori is very cooperative and ensures that you are delighted with their service. 
Butt Karahi 
If you want a place you can trust wholeheartedly for the best karahi in Islamabad, then Butt karahi is especially for you. They serve the tastiest karahi in Islamabad, and it exactly fulfils your karahi craving in Islamabad. You'll often find karahi quite crowded because people love to visit it and enjoy the tasty meal here. 
Read 
10 Desi Food Restaurants In Lahore You Might Not Aware With
Habibi
When finding the best place for karahi in Islamabad, Habibi must not be ignored because here, you'll find the tastiest karahi that you'll eat. One of the best things about Habibi is that you can't stop yourself from eating it, and the waiter will keep on serving you the fresh naan that you'll find hard to resist. 
Khyber Shinwari 
Khyber shinwari serves the best karahi, shinwari, namkeen karahi, and everything you crave from the desi menu. Its taste will drool you over, and you'll get so addicted to the khyber shinwari that it will feel like it casts a spell on your desi soul. The Namkeen gosht at khyber shinwari hits very differently.  The serving at khyber shinwari is also quite fulfilling, and the rates are reasonable.
Read 
What Are The Health Benefits Of Eating Chicken?
5 Quick Meal Preparation Tips For Breadwinners
Monal 
Monal is also the best choice to consider if you want to enjoy the best karahi in Islamabad. No doubt Monal's quality and taste make you fall more for it.  it is an ideal option if you want to invite guests to throw a dinner or lunch. Monal is always on the top of recommendations regarding the best restaurant in Islamabad for desi food, and you'll not be disappointed. 
Chilman 
Chilman is no doubt a lovely place to visit if you are craving to eat desi food, especially if you want to eat the best karahi in Islamabad, then do visit chilman. It always provides you with the best taste and a comfortable environment. The ambience at chilman is super friendly and best suits the families. Thus, if you are looking for the best dining experience with fantastic taste, go nowhere other than chilman. 
Read 
Where To Find The Best Deals On Food?
Tea Stalls And Lahore Chai Culture In Pakistan
Write a Comment
0 Comments