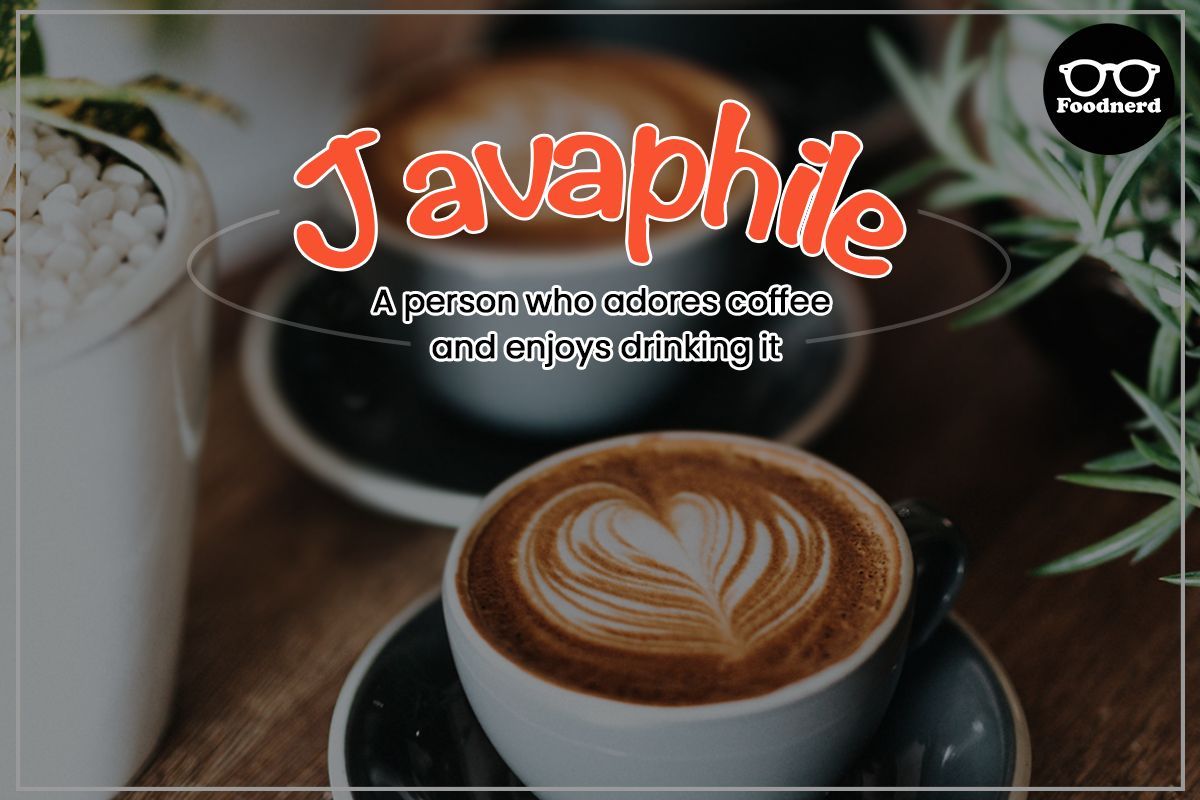 Nubaira Ahmer khan"

2022/10/31

1 Comments

0 Likes
Does your heart skip a beat when the aroma of freshly brewed coffee touches your nostrils? If so, you are a "javaphile," which is defined as "a person who is a coffeeholic and loves to drink it." Well, the two things that matter to coffee lovers are coffee beans and coffee shops.
Some coffee lovers prefer to make their own coffee, while others prefer to visit a nearby coffee shop or order takeout coffee. Well, do you know there are different types of coffee? Also, each preferred coffee choice reflects a unique personality.
So if you are interested in knowing all the details, then continue reading because we have compiled all the information on different types of coffee and their impact on human personality and where to find the best coffee.  
Read 
How To Get Crystal Clear Skin Using Multani Mitti (Fuller's Earth)?
Best Foods To Eat During Pregnancy
Coffee Mediation 
Do you know how to make coffee? If not, then learn it quickly because after knowing about the term "Coffee Meditation," you'll definitely prefer to follow this practice. Well, in our daily healthy life practice, some of us do meditation. 
However, coffee meditation is something very interesting and unique that definitely improves perception, inner peace, allows the brain to rest from overthinking, and keeps you in the present moment and allows you to work energetically.  
Meditation helps us to concentrate and prevent delusion, while adding a mug of coffee adds a booster to it. All you need to balance your mediation session with the fragrance of coffee. It will help you overcome a lot of stress. 
Read 
How Many Oat Flakes Should I Eat Per Day
Kashmiri Tea The Gift Of Winters
How To Do Coffee Meditation?
The Coffee Meditation Required few steps:
Take three mugs, one with the coffee bean, another one with powdered coffee (it is available on any grocery store) the third one with the filtered black coffee. 
Sit down in a comfortable position, take a break from the hustle and just stare at these three cups of mugs that are in front of you. 
Now breathe in and breathe out five times and feel the aroma with your full attention and discover how it feels. Breath in and out five times.
After the fragrance feels, take a coffee bean mug and feel the texture of the coffee beans in your hand. Now put the coffee beans and mug back together. 
The Next step is to move your attention towards ground coffee powder, repeat the same process and feel the texture in your hand take five breathes and put it back,
Note:  you can take any type of coffee powder available in your nearby grocery store, or order online from Howmuch.pk.
Now take a mug of black coffee drink, feel it, sip it up, and then concentrate on the present moment and repeat a five-time breath circle. 
Take a sip again, first focus on whether it's warm or cold, then take another sip, focus on aroma, and lastly, take a sip again, focus on fragrance, and then enjoy the coffee. You'll feel relaxed. 
The coffee mediation will be difficult for newbies to start with. However, once you have gained a grip on it, you'll definitely enjoy it and do it again and again.
Read 
Cheapest Online Grocery Store In Pakistan
Best Chocolate Brands In Pakistan
Different Types Of Coffee And What Personality It Reflects?
Whenever you visit any coffee shop, you will find different varieties of coffee. However, not all types of coffee you like. We all have different tastes and preferences developed towards coffee, and this indicates personality differences.
Do you know that different types of coffee preferences reflect a unique personality? if you want to know your exclusivity based on your coffee preferences, then see below. Still, these are some crazy facts not universally accepted as true. 
Read 
Surprising Facts Of Lemon In Kitchen
Things You Should Know About Manuka Honey
Black Coffee
Black coffee is a type of coffee without any cream, milk, sugar, or anything else. It is a bitter type of coffee However, people who like black coffee are very straightforward, they are resistant to change, and they like things as they are. 
The most important aspect of black coffee enthusiasts is that they are rare and classy, as well as highly reliable with a strong personality. They never mess things up, and also, the people who like black coffee are highly organized. 
Read 
Top Delectable Dessert Spots in Islamabad You Must Visit
The English Style Breakfast You Try In Lahore
Espresso 
The personalities of espresso lovers are always energetic and on the go. They have a personality that mixes well and adjusts in every environment. However, the espresso lovers are very strong and determined. 
Those who prefer espresso in their coffee also tend to be hard-working, self-assured, and dedicated. They are the leaders due to their charismatic character and personality. Last but not least, they are moody as well. 
Read 
Customer Relationship Management (CRM) For Restaurants
How To Deliver Excellent Customer Service At Your Restaurant
Latte
People who enjoy latte have a fun-loving personality, are easy-going, and prefer to enjoy everything with an adventure. Latte coffee lovers can be indecisive at times, and they enjoy socializing.
However, they are overall the type of people everyone feels comfortable with because they are people who keep things light and smooth. Some research also indicates that latte-loving people are very kind and generous.
Read
How To Identify And Prevent Fraud In Your Business
Cappuccino
Cappuccino is also one of the most interesting types of coffee, and those who prefer it have a unique personality. Although they are quite creative, they are somewhat obsessive in their behavior. 
They tend to have a warm personality, which is why they become angry quite immediately. Cappuccino lovers are highly loyal and friendly. They love socializing, and people enjoy their company, but these people get bored easily.
Read 
Ice Coffee
People who like iced coffee retain a very energetic and exciting personality. They never stop themselves from going on some crazy adventure. They liked thrills in everything, which is why they made simple things quite interesting.
The interesting thing about iced coffee lovers is that they are quite spontaneous and reactive. However, they are hard to manipulate and somehow retain a rigid personality. But overall, their behavior is cool.
Read 
Healthy Food To Include In Tough Job Schedule
Where To Find The Best Deals On Food?
Best Coffee Places To Consider In Islamabad
Now that you've learned enough about coffee flavors and their effects on personality, let's move on. Now it's time to find out who has the best coffee in the world. For those who enjoy coffee, the following cafes should be taken into account when choosing the best cafe in Islamabad:
Brew
The Brew is a delightful coffee place in Islamabad that has the best coffee in town, and day by day it is gaining more popularity because of its boulangerie bakery and coffee shop that serve a range of baked items and freshly brewed coffee.   
Read 
Different Types Of Cakes You Might Not Familiar With
Delicious Sweet Desserts You May Try This Eid
Kaaf
If you are thinking of how to make black coffee, then don't waste your time in finding ways. Just visit Kaaf for the best coffee. It is the perfect place that serves original Arabic-style coffee with delicious cookies and the best ambiance.
Read 
Best Restaurant In Riyadh For Suhoor & Iftar
5 Most Popular Saudi Rice Dishes
Butlers
The Butlers Chocolate Cafe Islamabad is also one of the best and most popular places to consider for coffee and bakery items. They have an old English style ambiance. Butlers are only loved because of their dark chocolate taste and the best coffee in Islamabad. 
Burning Brownie
The Burning Brown in Islamabad can not be ignored because it is the best place for coffee and dessert. If you are craving for the yummiest brownies paired up with the best cup of coffee, then don't forget to visit Burning Brown. 
Read
The Best Place To Buy Samosa In Islamabad
Coffee Bean And Tea Leaf
When it comes to delicious coffee cafes in Islamabad, the coffee bean and tea leaf standout. best if you want to enjoy the best food in islamabad with perfect coffee then the coffee bean and tea leaf will never disappoint you. 
Where To Order Coffee Online In Islamabad 
If you are craving for coffee but are too lazy to go outside and enjoy a warm cup of coffee at some perfect cafe in Islamabad, then don't worry. We have a solution for you. Just Download Foodnerd online ordering app and enjoy exclusive coffee from the best cafe.  
No need to write about coffee near me and search for it on Google because the
Foodnerd online ordering app
will handle it all and suggest you the best coffee places from where you can order online. You can also place orders directly from the
fodnerd website
as well.
Write a Comment
1 Comments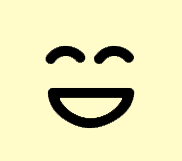 Cafe Romansu
3 months ago
I love your post because I'm a food Lover and I travel for food too. Pakistan is the best spot for food sweetheart's model. Karachi has the best biryani and Naharis, one of the best restaurant in DHA Lahore is Café Romansu. It is dedicated to providing quality meals that are of the highest quality and taste to all foodies. Lahore is known for the inexpensive food and all over Pakistan, we get a great deal of assortments of food sources. I like your blog as it is all around depicted. For food arranges everywhere. (http://caferomansu.com/) Visit Now