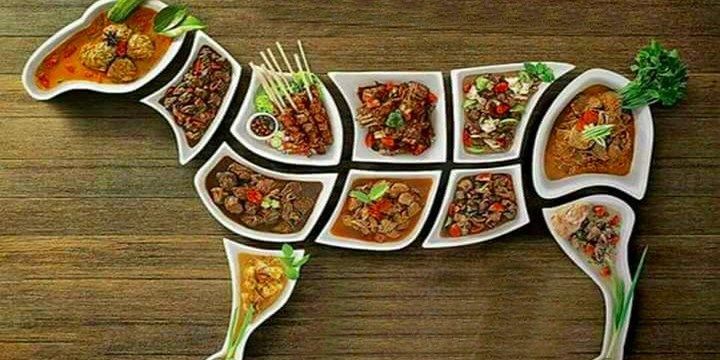 Muhammad Faizan"

2018/08/18

0 Comments

0 Likes
Eid-ul-Azha is just around the corner and we couldn't help ourselves but to ditch our diets and indulge ourselves in some deliciously cooked meals.
Every recipe involves lamb's meat and the mouth-watering food is shared with friends, families and the needy.
For most of this involves a never-ending list of meat recipes. So Foodnerd decided to shortlist Eid-ul-Azha recipes and dishes. Scroll away and find out the topmost delicious dishes of 2018. 
Related: 5 Food You Should Enjoy in Monsoon Season in Islamabad
8: Haleem
The taste of Haleem is something you can hardly resist. 
The rich Mughlai mutton-lentils wheat-stew dish - which hails from Arabia, is the perfect dish for this Eid. Also known as the generosity dish as it is prepared with the intention of sharing with others.  
A perfect dish to sit and enjoy with friends and family.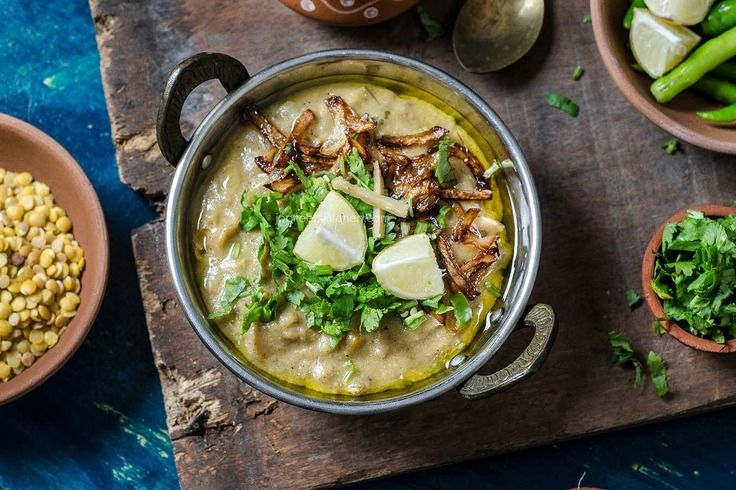 7: Nargisi Koftas
Nargisi Koftay is a perfect dish if you want to impress your guests and family members. 
It is made with hard boiled egg flavorsome minced meat mixture and deep fried. Cut into half and dipped into a gravy, an ideal foodie's dream. 
There's something rich and royal about this dish that's why it made it to our top 8 list. :)
Also Read: 10 Coolest Drinks For Hot Pakistani Summers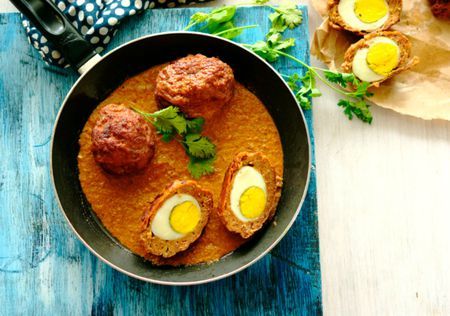 6: Beef Biryani
The name of the dish is the apt description. Although the cooking style differs from city to city, however, Pakistanis can't get enough of biryani be it Karachi, Hyderabad Lahore, Islamabad or Rawalpindi. 
Biryani is a complete meal itself, fits all the occasions; whether a spicy Hyderabadi Biryani or a Shahi biryani - there is a complete indulgence at the dinner table especially during the Eid festival.
Also Read: Hunt For the Best Biryani in Islamabad
5: Achar Gosht
Achar gosht is an old age south Asian cuisine, consisting of tender meat with a subtle flavor of pickle in oil. 
This is a must-have for all the spicy food lovers. The tasty cuisine has a tangy and tarty taste as well as a beautiful aroma, which will make a perfect fit for the meaty Eid. 
It can be prepared in beef, veal, mutton, lamb and chicken as well.
Also Read: 15 Popular Pakistani Dishes You Just Can't Ignore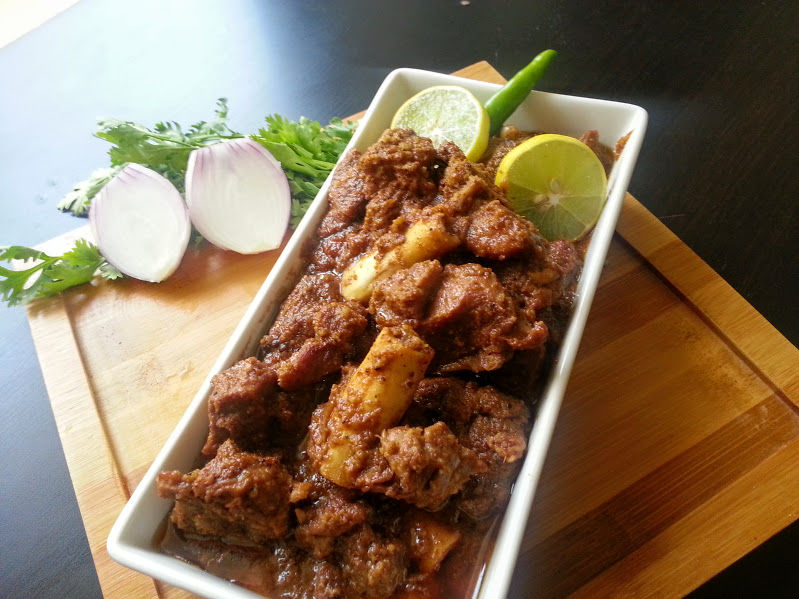 4: Sheer Khurma
Eid is incomplete without the king of dessert Sheer khurma. 
The rich dessert made from vermicelli, milk and includes dry fruits such as dates, almond, and cashews. 
There's nothing like a bowl of creamy Sheer khurma served during the three days of Eid, be it Eid-ul-Fitr or Eid-ul-Azha.
Also Read: Top 5 Cafes for Dessert in Islamabad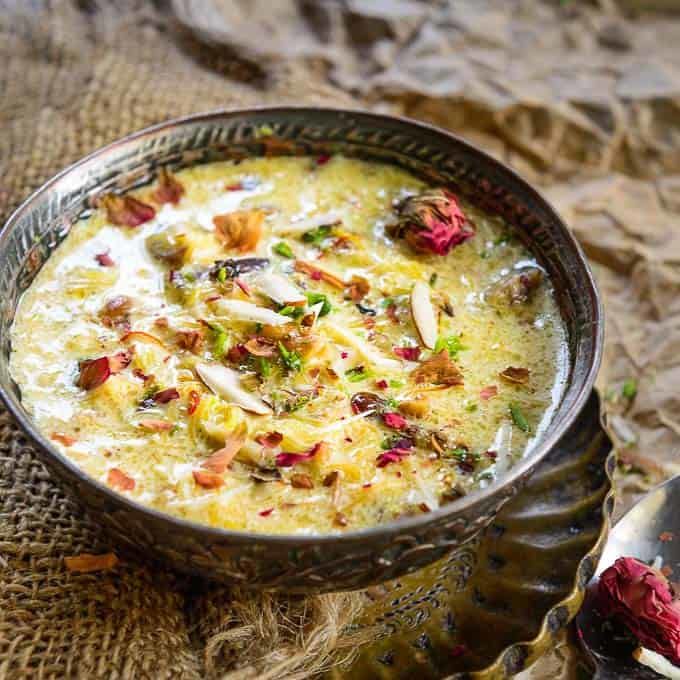 3: Mutanjan
Another popular south Asian dish is zarda, add fruits and murraba, what you get is appetizing Mutanjan. 
The colorful grains of rice add colors to this dish, making it a carnival-like feast and perfect for Eid-ul-Azha. The dish is thoroughly enjoyed in weddings across Pakistan.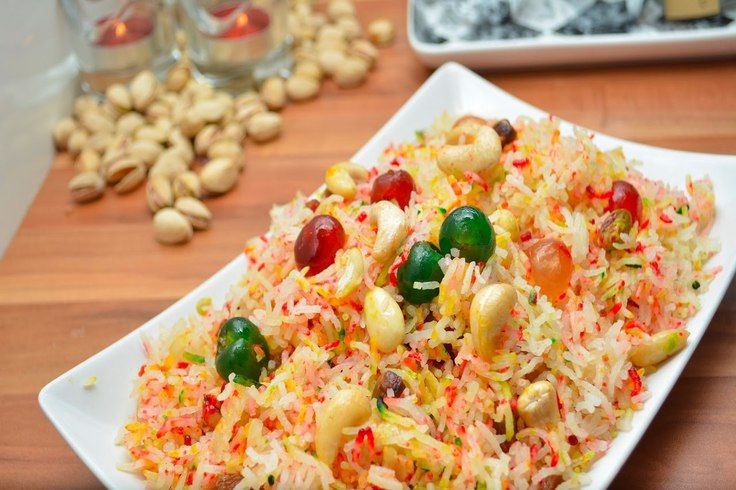 2: Kata-Kat
Kata Kat is a traditional Pakistani recipe famous all over the world.
The dish name is Kata-kat because of the sound it emanates when meat is chopped on the large tawa (griddle).
It is made from lamb/mutton heart, kidney, brain and liver and taste will be as good as it could be. Everyone should try this dish, especially on Eid-ul-Azha.
Also Read: Islamabad's Favorite Curries on Foodnerd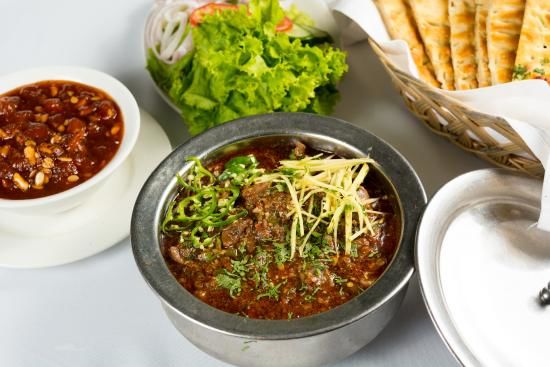 1:  Mutton Champ
Mutton champ is another delicious Eid spicy dish. It can be prepared in several ways including roasting, grilling or a shallow frying over a pan. 
It can also be served in curry and taste equally appetizing. Mutton ribs are surely one of the tops on our list.
Also Read: 5 Restaurants You Can't Miss on Foodnerd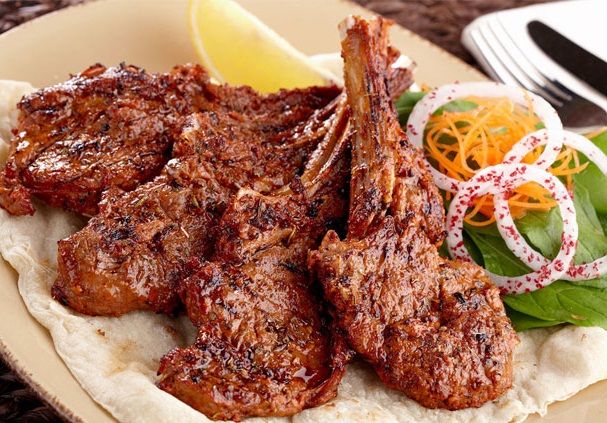 Did we miss any of your favorite dish? Comment your favorite dish in the comment section below.
Feeling Hungry? Order food online anywhere in Islamabad 
here. 
Write a Comment
0 Comments